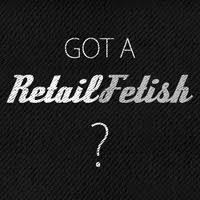 JackThreads.com is what drives most of our male subscribers to the site. We love their deals, fashion, and will continue to post their daily deals on our site.
Reston, VA (PRWEB) October 10, 2012
The experts at RetailFetish.com have finished their analysis and have decided that keeping flash sale deals from JackThreads.com in their feeds is good for both JackThreads.com and RetailFetish.com's visitors. Their detailed analysis found that JackThreads.com's clothing is a great fit for men looking for great flash sale deals.
Many websites have decided to continue following the old trends and are only going with flash sales for women. However, RetailFetish.com has found that more and more men are starting to see the value in fashion flash sale websites. The sales men find on the Jackthreads.com flash sales can save them up to 70% on top name brands.
Savings like these appeal to both men and women and as a result, RetailFetish.com has taken many steps to increase the number of mens flash sales on their website. These sales can be found on clothing and accessories like sunglasses and watches.
Both thrifty and fashionable men will find that RetailFetish.com has what they're looking for. Men can find mens fashion deals on great brands at bargain prices.
RetailFetish.com also makes it easier for men to quickly sift through their site to find exactly what they're searching for. Men can click on the categories which cater to men and avoid all of the women's flash sales. This is much different from the flash aggregators that make men wade through all of the female oriented flash sales.
Men visiting RetailFetish.com also get a chance to take advantage of the daily deals without having to worry about searching through women's flash sales. Guys can find the mens fashion sales of the day simply by clicking the "Today's Deals" button and scrolling down to the men's flash sales.
RetailFetish.com also provides both men and women with the latest fashion tips. The fashion bloggers at RetailFetish.com search through all the latest trends and tell guys and girls what is "hot" and what is "not". This means that before guys even bother to look through the great fashion flash sales at JackThreads.com, they'll know exactly what to look for and exactly what to avoid.
Other fashion flash sale aggregators want to make some quick money off of a quick flash sale; RetailFetish.com wants a satisfied visitor who will return to find great deals every time they need a new addition to their wardrobe.
To enjoy some of the many benefits men are already receiving by shopping through RetailFetish.com, visit their website at RetailFetish.com.
###