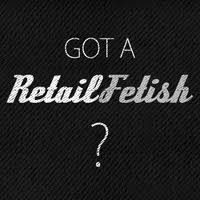 Finding deals on clothing is a regular thing on RetailFetish.com, which is why we see consumers coming back on a regular basis. Other sites offers sales now and then, but never on a daily basis.
Washington, DC (PRWEB) February 03, 2013
RetailFetish.com is a large and well-structured fashion sale deal aggregator that helps match shoppers up with great deals. Although they don't actually own any of the stores offering these deals, they help facilitate a large number of sales each day. Shoppers love them because they help them find great deals on the latest fashions and retailers love them because they help them get their great deals in front of buying customers.
There are many reasons why RetailFetish.com has been so successful. The main reason is that they make it much easier for shoppers to get a great deal on new clothing and accessories.
One of the best ways they do this is by screening the daily deal sites they let place feeds on their website. RetailFetish.com has a team of professionals who check out each website in advance to make sure they are worthy of RetailFetish.com's feeds. They also regularly follow up with these sites to ensure that they are continuing to hold RetailFetish.com's high standards. This ensures that RetailFetish.com's visitors never have to worry about running into bad deals or poorly run flash sales websites.
Another step RetailFetish.com takes to make sure that their visitors get the best deal is to constantly seek out new daily deal sites to partner with. RetailFetish.com knows that the more deals they can offer their visitors, the more likely it is that their visitors will find a great deal. In fact, RetailFetish.com's marketing team even encourages great fashion deal sites to post more daily deals. They do this because they know it will help their visitors as well as the daily deal sites.
RetailFetish.com also knows that the more deals people have to look through, the more organized the feeds have to be. Unorganized feeds can lead to a lot of lost time and frustration. RetailFetish.com avoids this by setting up all of their feeds into specific categories. These categories are easy to find and easy to navigate, so visitors can quickly and easily access the deals they came for. For instance, you'll find one category that gives you the best womens fashion sale deals and one category that gives you the best mens fashion sale deals.
The daily emails sent out by RetailFetish.com also make it easy on fashion deal shoppers. RetailFetish.com is one of the few flash sales sites that minimize the number of emails users have to receive. This keeps the email inboxes of users free and clear of junk deals and helps shoppers find the best deals without getting their inbox spammed.