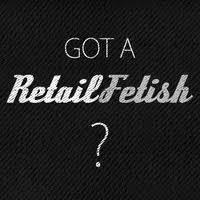 The flash sale industry is consolidating and many stores that failed to consistently offer great deals had to be removed from the site. Some went out of business as well.
Reston, Virginia (PRWEB) November 06, 2012
The flash sale phenomenon is saving people hundreds of dollars on top designer clothing. RetailFetish.com is helping to push this revolution forward by offering up flash sale deals on all of the top retailers on the market.
Unfortunately, not everyone is cut out to sell clothing or to offer up flash sales. Many companies come and go in a "flash" (pun intended) and quickly go bankrupt. These sites may be taken down but the flash sites that list them don't always take down the links leading to them. This is problematic for both the flash sale site and the consumer.
RetailFetish.com knows all too well how frustrating it can be to click on flash sale deals only to find that the company doesn't even exist anymore. For this reason, the quality control team at RetailFetish.com is constantly updating its website and pulling down deals that no longer exist.
Recently, RetailFetish.com has delisted several flash sale sites due to poor business performance. RetailFetish.com knows that shoppers don't want to have to wade through pages and pages of expired deals from failed startups and will delist any website that looks problematic. The RetailFetish.com staff might have to spend a little more time and money searching for failed flash sites, but RetailFetish.com thinks their visitors are worth it. Of course the strong flash sales like BeyondTheRack.com flash sales and Ruelala.com have been kept on the site, but all of the failing ones have been purged.
This doesn't come as a big surprise to most of RetailFetish.com's usual visitors. RetailFetish.com has been going the extra mile to provide their customers with excellent time and money saving features on their website since its inception.
A quick visit to RetailFetish.com's subscription page will show you one of the easy strategies RetailFetish.com employs to help save their visitors time. Visitors can sign up to receive one daily email from RetailFetish.com which will only have the best daily flash sales listed in it. RetailFetish.com goes through all of the flash sales of the day and consolidates them so their readers no longer have to have their inboxes flooded with emails from a variety of flash sale sites.
Add this feature to RetailFetish.com's stringent listing policies and you can see why this website has so many loyal visitors. To sign up to RetailFetish.com's subscription list and to browse through all of the best flash sale sites without having to look through the dead flash sale sites the competitors have listed, please visit RetailFetish.com.
###