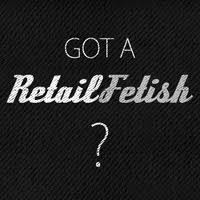 Flash sale sites need to compete by offering the best deals for consumers. Our visitors will buy from companies that offer the best deals, not on brand recognition alone.
Washington, DC (PRWEB) September 20, 2012
Fashion flash sale websites are all over the Internet these days. In fact, you probably can't do a Google search without running into a fashion flash sale or two. As a result, shoppers are getting inundated with subpar deals and low-value offers. RetailFetish.com is working hard to reverse this and has recently revamped their website to only include websites that have proven themselves to be a great flash sale site in a sea of subpar ones.
This is being done through stringent acceptance policies, constant reevaluations, and exclusive deals. RetailFetish.com knows that their visitors are important and knows that subjecting them to deals that don't offer any value will only hurt shoppers, retailers, and RetailFetish.com.
They also know that womens flash sale sites are fantastic, but that mens flash sales are also important. As a result, they've been able to pick up over 25,000 male subscribers. This is a huge demographic and many flash sale sites are working hard to get their sales on RetailFetish.com to engage these male subscribers. Because of this, RetailFetish.com has even more leverage they can use to force flash sale sites to provide only the best deals.
Currently, RetailFetish.com is working with great feeds from Gilt.com, PLNDR.com, JackThreads.com and even Ideeli.com. Ideeli.com flash sales are bringing tremendous value to the readers of RetailFetish.com and people are saving up to 80% on the latest fashion and accessory items.
If a flash sale site isn't providing good deals, the marketing team at RetailFetish.com notifies the offending website and asks them to improve. However, if there is no improvement from the flash sales website, RetailFetish.com has no choice but to stop aggregating their feeds. This keeps RetailFetish.com free of lousy feeds and pushes other flash sale sites to provide only the best deals.
In addition to this, RetailFetish.com is working hard to secure more and more exclusive deals. Fashion flash sales created just for RetailFetish.com visitors are almost always better than general ones and RetailFetish.com knows this. Their customers also know this and come back often to check out the daily deals.
Recently, RetailFetish.com took many steps to increase the number of daily deal feeds offered by flash sale sites and this has made their daily deal feeds some of the best daily deal feeds in the industry. In fact, many shoppers refer to RetailFetish.com as their one-stop-shop to find fantastic online daily deal feeds.
To read more about how RetailFetish.com is improving the flash sale industry, please visit their website.