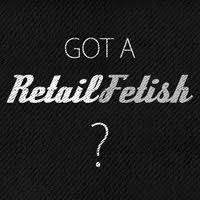 RueLaLa.com seems to be very popular amongst our subscribers, so we've decided to continue posting their daily deals despite their lack of an affiliate program.
Reston, VA (PRWEB) September 26, 2012
Retailfetish.com has just agreed to expand on its Ruelala.com daily deals. The daily deals sections will still feature the usual Ruelala.com flash sales, but they'll be expanded to further meet the needs of Retailfetish.com's shoppers.
The experts at Retailfetish.com have found that Ruelala.com flash sales are among the most popular flash sales on Retailfetish.com. Because of this, they've taken steps to ensure that they have plenty of Ruelala.com flash sales to provide to their shoppers.
This isn't the only reason Retailfetish.com has decided to add more of their feeds either. Retailfetish.com has found that Ruelala.com has a great selection of fashion, accessories, footwear, wine, gourmet food, home, and even travel offers.
They stand out because as they put it, "they pride themselves on customer experience, merchandizing, technology, production, and logistics". This has made them one of the top flash sale sites and has placed them in the hearts and minds of their customers.
Also, shoppers looking for mens flash sales and shoppers searching for womens flash sales will find that Ruelala.com has something for both of them. Shoppers can search through their respective categories on Retailfetish.com's site and see all of the best deals from Rue La La as well as the other great flash sale deals on Retailfetish.com.
Shoppers who are only looking for Rue La La deals can quickly find them as well by simply clicking on the Ruelala.com category. If these shoppers can't find what they're searching for, they can click on the other categories to check out the other great feeds Retailfetish.com has to offer.
How To Sign Up At Rue La La
Shoppers looking for a great flash sales site should visit Retailfetish.com and sign up to Ruelala.com through the link Retailfetish.com has provided. Rue La La is an invite-only shopping destination, so shoppers will want to go through Retailfetish.com to bypass the invitation process. This will save time and ensure that the shopper can quickly access the deals of the day.
Once signed up, shoppers should unsubscribe from Rue La La's daily emails and sign up for Retailfetish.com's daily emails. Retailfetish.com's emails will provide shoppers with all of the daily deals from all of their flash aggregated sales in one single email. This saves time, keeps email inboxes clean, and allows shoppers to quickly find the deals they've been searching for.
To sign up at Ruelala.com and to get the best deals on fashion, accessories, and home decor, please visit Retailfetish.com today.
###