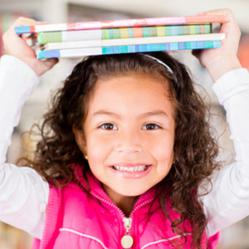 Los Gatos, CA (PRWEB) May 07, 2013
The latest addition to the Flattenme.com line of fantastic children's personalized books is a magically lyrical tale, Owl Always Love You, written by New York Times Best Selling Author and TV Personality Robyn Spizman. Now Owl Always Love You will join the growing collection of personalized children's books offered on flattenme.com. Margo Redfern, CEO, is honoring this winsome book's release by sponsoring a contest. One lucky school will win a $1000 prize. Flattenme's cash prize will be donated to the winning school's library to promote early childhood literacy.
The clever concept behind flattenme's personalized books originated with a concerned parent wanting to instill and expand love of reading in his preschoolers. Redfern pounced on her husband's idea and ran with it. The explosive success of her venture, flattenme.com, enables her to finance this sensational contest to further literacy in all young children.
All parents know that you can fill the shelves with books, but you can't make the child read them. But, when an impressionable child hears Spizman's tale repeating their own name on every page, interest in books will blossom. Personalized books are a lasting treasure for parent and child. Imagine the spark of interest when a child hears her name in each musical verse. The most reluctant reader will be drawn in. Redfern is justifiably proud of having her flattenme.com books identified by many as 'the hot gift to give' amongst children's personalized gifts. When early reading experiences are such captivating tales, kids will be hooked on reading, a most worthwhile addiction.