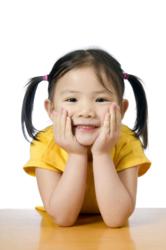 ...we are ecstatic when a little one leaves us because the therapy has been so good they stop needing it.
Tallahassee, FL (PRWEB) June 26, 2013
The Florida Autism Center (FAC) has a lot to celebrate. Five current clients, ages 2 - 8, exit FAC's program this summer. "Most businesses aren't thrilled to 'lose' clients," says Chrystin Bullock, FAC Executive Director, "but we are ecstatic when a little one leaves us because the therapy has been so good they stop needing it."
Bullock goes on to say that she feels like sometimes people don't believe "recovery" from an autism spectrum disorder is possible. "Some people seem to see it as this mythical thing, like 'can that really be done?' But it definitely can," she states. In fact, every year FAC has a handful of clients exit treatment for mainstream preschool or kindergarten.
The secret sauce of Florida Autism Center's treatment is Applied Behavior Analysis therapy implemented in a style all their own. The agency has an extreme focus on teaching students with autism meaningful social interactions, language, and play.
A general course of treatment for a very young child diagnosed with autism is 18 - 36 months. Bullock says many clients can recover to the point of having skills and talents that are indistinguishable from those of same age peers not diagnosed. The key, she says, is getting students into the program at a very young age. FAC strives to provide service starting prior to the child's third birthday. The company's Early Intervention program covers children as young as 12 months through age 5, or occasionally age 6.
Bullock says it's important to know that not every child who receives "EI," or Early [Intensive Behavioral] Intervention will recover from the deficits associated with autism. Therapy like the scientifically based treatment at Florida Autism Center, though, has the highest likelihood of producing success stories like the ones FAC currently celebrates.
"These five kids are a major triumph," Bullock states.
Bullock continues by saying that prior to founding FAC, she had worked as a team member with children who had later 'recovered' from autism, but had never been the primary team leader for a recovered child. Making those kind of successes a part of the Florida Autism Center story weighed heavily on Bullock, who recalls the complete celebration of FAC's first 3 'graduates' between July and October of 2008. "Those kids were mine," she says, "their families were mine, and their successes were mine to share. In addition to my own family, that first round of grads are among my most proud accomplishments."
Right now at the Florida Autism Center's Tallahassee location, celebration is underway for four students who have transitioned or will transition by the end of the year. Two students are headed to 'mainstream' kindergarten (both age 5) and two others are nearly ready for traditional preschool (ages 2 and 3). FAC's Daytona Beach location celebrates, too, as one student heads to a traditional program this fall. The Daytona student is 8 years old, and will transition into a 3rd grade classroom.
Bullock notes that for many of these students, a transition plan may include shadowing at school for several months or a few hours of treatment per week at the center through the first half of the school year. The program maintains contact with the family and helps troubleshoot transition issues until it is apparent the child is successfully and fully integrated and independent.
If you are interested in learning more about the Florida Autism Center and its Early Intervention program, the organization schedules Open House visits each week. You can contact them through any of the information listed.