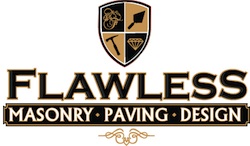 Smithtown, New York (PRWEB) April 04, 2013
Recently Flawless Masonry has expanded their focus on the community. Within the last couple of years their have completed several community projects such as:

The Smithtown Library, Located on Main St in Smithtown, New York
St. Jude Sanctuary located at St. Thomas More Church in Hauppauge
Flawless Masonry urges community leaders to call them for a consultation on making their establishment more appealing.
With April, spring begins and the weather can finally be seen to have turned.  However, for Long Island contractors like Flawless Masonry, this weather is the beginning of a new work season. 
               
Over time, Flawless Masonry has steadily built itself into one of the most trusted masonry companies on Long Island.  They have gradually expanded their services, employees and scope of operations. 
Flawless Masonry is a firm believer in giving back to the community and continues to build walkways, parking lots and more inside local towns on Long Island.
               
Flawless Masonry serves all of Long Island, including both Nassau and Suffolk County.  They offer services in Patios, poolscapes, brick and stone veneers, driveways and much more. 
On their site, they utilize a computer software to help them prepare for projects, this will give the homeowner an idea of what it will look like when the work is complete.  Additionally, they also to boast to not subcontract their work out to, but rather keep their employees on every job, all the time.  In fact, one of those employees, is the President. 
               
Flawless Masonry is fully licensed to operate all across Long Island, including the Hamptons and the five Burroughs.  Aside from their talented staff of employees and expert training, they are also known for excellence customer service.  This coupled with the most competitive prices in the business, makes them consistently one of the Long Islands top choice over and over.
               
As homeowners gear up for the outdoors and enjoying time in their backyards, there is no better time to fix up the home and get its outdoor landscape shining in the sun.  With all of the Landscaping companies out there keep an eye on Flawless Masonry, which for no coincidence stands out above the rest.
Flawless Masonry Inc.
PO Box 1284
Smithtown, N.Y. 11787
(631)366-3512
http://flawlessmasonry.com/