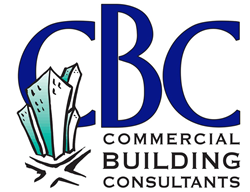 Orlando, FL (PRWEB) March 26, 2014
Commercial due diligence and asset management firm, Commercial Building Consultants (CBC) announced today its sponsorship of the 2014 Florida Communities of Excellence Awards. The company will be supporting the statewide awards organization as a silver sponsor. The Conference and Gala takes place on May 2, 2014 at which representatives from CBC will be present.
"We are proud to be a Silver Sponsor of the 2014 Florida Communities of Excellence Awards and are excited to attend the Conference and Gala on May 2, 2014. We have participated directly with many fantastic community associations throughout the state of Florida and are looking forward to celebrating them," says Scott W. Pruitt, Vice President of Operations.
Participating in The Florida Communities of Excellence Awards is just one of the ways Orlando based CBC makes an effort to give back to the community. As a leading provider of Reserve Study Reports to major property management firms in Florida, CBC provides top notch Reserve Study services to numerous associations and project managers across the state of Florida. CBC's comprehensive condition reports help these organizations maintain the useful life of all major system component saving local businesses money and time in the long run. CBC then tailors a Capital Planning Budget for proper reserves to prevent shortfalls in operating budgets in future years. CBC's team members come from backgrounds including engineering, environmental consulting and contracting with over 70 years combined experience. The Orlando-headquartered firm serves all areas of the United States. To learn more about CBC please visit their website and click here for more information regarding the Florida Communities of Excellence Awards.
About Commercial Building Consultants (CBC):
Headquartered in Orlando, Florida, CBC, LLC provides Property Condition Assessments, Construction Plan Review and Oversight, Bank Draw Inspection and Monitoring, Owner's Representation, and comprehensive commercial real estate due diligence services nationwide. All Florida Home Evaluation is a home inspection company, celebrating over a decade of service across the state of Florida. For more information, visit http://www.commercialbuildingconsultants.com, or call 407-447-5881.
About The Florida Communities for Excellence Awards:
The Florida Communities of Excellence Awards is the first and only comprehensive, independent recognition program for the tens of thousands of community associations throughout Florida. Now in its sixth year, the program enables the top communities in the state to promote their accomplishments and raise their profiles while documenting their success and enabling others to learn from their examples.