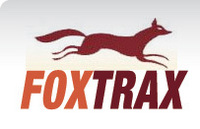 GPS tracking saves money by automatically generating data and helping businesses to become more efficient in their vehicle usage.
St. Louis, MO (PRWEB) April 16, 2010
FoxTrax has simplified GPS vehicle tracking. Clients simply purchase a device, turn it on, and start tracking their vehicles via the web.
This makes real-time GPS Tracking accessible to businesses of all sizes. Accessibility to fleet data in real-time and via reports is an important component of modern fleet tracking. GPS tracking saves money by automatically generating data and helping businesses to become more efficient in their vehicle usage.
This from FoxTrax, "Our GPS vehicle tracking product is specially designed and priced for small to medium sized businesses. Our goal is to help our customers dramatically improve efficiency and customer service by extending real-time management and accountability to fleet operations. There is an old business adage that states, 'If you can't measure it, you can't manage it.'"
With a simple tracking device and web based tracking software, any business can benefit from a FoxTrax GPS tracking system. Through their system, updates are made every 20 seconds, compared to industry averages of every 5 to 10 minutes.
Up-to-the-second tracking can mean the difference between making a tight deadline or being able to reroute on the fly, and having to pay for costly overtime or not being able to fulfill customer needs.
Businesses can use FoxTrax's real-time GPS tracking system to track and measure their vehicles, including speed of travel and length of stops. This information helps businesses to create more efficient routes, track driver performance, and better meet their customer needs.
Since the FoxTrax GPS system is based on simple components, including GPS tracker and a web interface, it is fully scalable. Small businesses can start with just one unit, while larger businesses can track hundreds of vehicles at one time.
FoxTrax has invested in its own infrastructure and mapping and reporting software. This allows businesses to access a customizable tracking system with an up time of well over 99%, all throughout the country, on multiple data carriers. That kind of flexibility and reliability matters to a growing business.
The company's innovations and investments in data management help provide each customer, from those that buy just one unit to those that need to track large fleets, with up-to-the-second reporting.
About FoxTrax:
FoxTrax is based in St. Louis, Mo. They serve customers all throughout the United States. Their system is designed so that small, to mid-size businesses can experience the same advantages as large scale businesses. Their goal is to make fleet tracking simple and affordable for any type of business.
For more information, contact:
FoxTrax Vehicle Tracking, Inc.
118 East Lockwood Ave.
St. Louis, MO 63119
314.918.8800
###