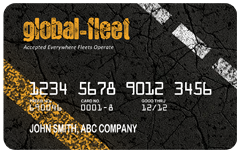 Bonita Springs, FL (PRWEB) September 05, 2012
CSI Global-Fleet is helping combat the issue of rising fuel costs by providing its' customers with a variety of controls and features that help reduce fuel purchasing costs. One way Global-Fleet customers save money on fuel is by taking advantage of the universal acceptance feature their fuel card platform offers. With a universally accepted fleet card that works at almost every gas station in the country, businesses can 'shop' for better fuel prices in the area they travel within. Many times there is minimally a $0.03-$0.07 difference in fuel price per gallon within a 1-5 mile radius. This is even more prevalent when the price of oil goes up and retail fuel prices become more volatile.
According to a recent article from Business Fleet, states in the Midwest, as well as California, have seen prices increase nearly 60 cents per gallon during the past 30 days. This increase could be attributed to a number of factors including the Labor Day holiday weekend, the economic recovery in Europe, or even the rise in corn prices. Corn is needed for the production of Ethanol, which is a component of gasoline and should prices continue to increase, retail gasoline will rise above 4 dollars per gallon throughout the United States TIME Moneyland reports 2012 gas prices are now back on track to surpass last year's record highs. As of August 15th, the national average was up 12 cents from August 2011.
For more information on universally accepted CSI Global-Fleet Fuel Products, please visit, http://www.global-fleet.com or call 1-800-90-FLEET.
CSI Enterprises, Inc. provides a specific line of controlled financial payment products including business fleet fueling/maintenance payment cards, a corporate virtual payment and card solutions for corporate purchasing, travel and entertainment spending.