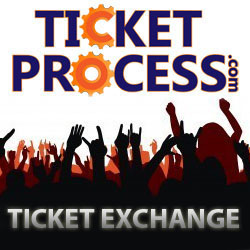 (PRWEB) December 06, 2012
Each of the four members of Fleetwood Mac is a legend in their own right, and the smooth vocals of Stevie Nix will be heard on many of the largest stages throughout North America. It is true that the band has been on a three-year hiatus, and this is likely to make Fleetwood Mac concert tickets even more popular to the millions of fans who were excited by the recent announcement.
The tour will touch down in well over 30 North American cities and will begin at the Nationwide Arena in Columbus, Ohio on the 4th of April. Presale tickets are available to the upcoming tour, and fans can be sure that all members of this band are very anxious to perform live in front of millions of fans over the course of the spring and summer romp around the nation. Other huge stadium shows on the Fleetwood Mac Live 2013 tour include a May 22 stop at the HP Pavilion in San Jose, a May 28 performance at the Honda Center in Anaheim and a June 5 show at the Toyota Center in Houston.
The group was one of the most popular and talented rock bands of the 1980s, a decade when rock and blues merged and hard-hitting live performances entertained fans around the world. The band sold tens of millions of albums over the course of the late 20th century, and they have been enshrined in the exclusive Rock and Roll Hall of Fame for well over a decade. Each of the band members is well into their 60s, meaning that their signature sound will not be heard on stages around the world for too much longer. Be sure to check out TicketProcess on Facebook or stay informed with the popular TicketProcess Blog. TicketProcess is not associated with any of the artists or venues listed.