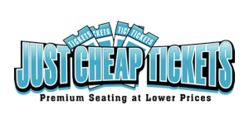 JustCheapTickets.com offers a wide array of tickets to the Hollywood Bowl performance on May 25.
(PRWEB) January 11, 2013
The band will perform many of their all-time best hits during their concert performances and may even throw in a few new songs that were recently recorded and could result in another album by the group. As of this writing, only concert dates in North America have been announced, but the band does intend to travel to parts of Europe and Australia before performances wrap up. The U.S. and Canadian portion of the tour kicks off in Columbus, Ohio, on April 4 and concludes with a June 12 concert in Detroit, Michigan. Stevie Nicks has commented that 2013 will be the year of the group, and it definitely looks like she is making a good point when considering the high demand for Fleetwood Mac tickets.
On May 25, the band will perform at the Hollywood Bowl in Los Angeles. This facility is the largest natural amphitheater to be found in the United States and seats approximately 18,000. Its main purpose is to host musical performances. The Bowl opened in 1922 and went through renovations in 2003 and 2004. Many famous performers have held concerts at the shell-shaped amphitheater with the Hollywood Hills and well-known Hollywood sign as backdrops. If the demand for tickets is anything to go by, the upcoming tour will most likely have the Hollywood Bowl filled to capacity.
The group will appear in the Canadian locations of Toronto, Ottawa, Winnipeg, Calgary, Vancouver, Edmonton and Saskatoon in April and May. The band members will also perform in such U.S. cities as New York, Philadelphia, Louisville, East Rutherford, Chicago, Tacoma, San Jose, Las Vegas, Phoenix, Dallas, Atlanta, Tampa, Anaheim and Tulsa. Even though the band does not have a recently released album to promote, it is not stopping them from visiting many locations throughout the U.S., Canada and other parts of the world for the benefit of entertaining their horde of fans. The band has not toured since 2009 and probably will not tour again for another three years once the upcoming concerts have been completed. The group likes to perform in three-year intervals to give their followers a chance to miss them and greatly anticipate their next set of concert performances.
About Us
JustCheapTickets.com provides a large inventory containing everything from Fleetwood Mac tickets and Justin Bieber tickets to Bon Jovi tickets.