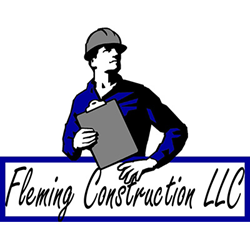 Donna is a highly effective communicator who takes pride in her work and keeping our clients informed throughout the entire remodeling process
DES MOINES, Iowa (PRWEB) January 29, 2016
Fleming Construction LLC, a leading kitchen and bath remodeling contractor in Des Moines, is expanding on its commitment to serve area homeowners with the hire of professional interior designer Donna Alley.
Alley, who has more than 15 years of decorative painting and interior design experiences, specializes in walking homeowner clients through the design process to ensure that their dream for newly remodeled spaces is realized.
From the selection of flooring, countertops and finishes to furniture, shades, blinds and other components of interior design, Alley's work centers on matching the style and taste of clients with the overall scope of and their vision for home improvement or renovation projects.
Alley and Zak Fleming, the owner of Fleming Construction, have worked together over the past five years to deliver a multitude of designer bath and kitchen projects. Beginning February 1, Alley will begin consulting and coordinating on behalf of homeowners as a full-time member of the Fleming Construction team.
"Donna is a highly effective communicator who takes pride in her work and keeping our clients informed throughout the entire remodeling process," Fleming said. "With Donna's addition, we can continue providing the superior level of service, value and attention that our customers have come to both expect and appreciate. At the same time, we are increasing the breadth and diversity of the Fleming Construction team as we take on new remodeling jobs in and around Des Moines."
Alley, a highly organized and creative entrepreneur who has owned and operated her own interior design company for more than 10 years, earned a bachelor's degree in interior design from Drake University.
"My philosophy is to get to know your client and design for them," Alley said. "My intention is to help homeowners realize their vision for a project while always keeping in mind their lifestyle needs."
**Additional media, including Alley's profile and a featured project image, can be found to the right hand side of the page.
###
About Fleming Construction LLC
Fleming Construction is a Des Moines-area home remodeling contractor with a unique vision for remodeling kitchens, finishing basements and transforming bathrooms into the space of your dreams. No job is too big or too small for Fleming Construction. From sunroom remodels to whole-house renovations, we like to sit down and have a candid discussion about the customers' expectations for a project, as well as their budget. To learn more or schedule a consultation, go to http://www.FlemingConstructionLLC.com.