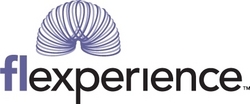 What I hope this award does is inspire other women seeking meaningful and flexible working environments to go after what they want, and get it. We are all proof that it is possible and achievable.
San Francisco, Calif. (PRWEB) January 4, 2008
Flexperience is thrilled to announce their 2007 awardees for the "Top 25 Women Redefining Success." This award honors women on a leadership path that is considered by many to be "non-traditional." Corporate leaders, entrepreneurs, professionals at all levels – these women are leading the way in a new era by making flexible career strategies work for themselves and for others.
"Our award celebrates amazing women who have forged new ways of enjoying an interesting career and an enriching personal life. We were inspired to show working women everywhere that it is indeed possible to create your own path," said Sally Thornton, Flexperience president and co-founder. "We are thrilled to highlight twenty-five trailblazers every year and create a new 'list of powerful women.' We hope their stories are a breath of fresh air and stand out from all the other successful women you read about because they represent a new way to view power and success."
Today, women are increasingly interested in blending parenthood with a career. The careers they seek today, however, are not the traditional full-time, office-bound roles. Earlier this year the Pew Research Center released a survey that found sixty percent of working mothers preferred part-time work, up from 48 percent ten years ago. But many women – and men – find following the traditional corporate ladder to be difficult in reaching both their personal and professional goals.
In support of this growing trend, Flexperience™ (http://www.FlexperienceStaffing.com), a Bay-Area based boutique firm, is one solution to providing professionals flexible contract work with their clients that include leading Bay-Area employers such as Genentech and Levi's. Additionally, Flexperience supports its community of professionals with inspiring events that bring mothers together to discuss how to blend all aspects of their professional and personal lives in new and creative ways.
"In the future talent market, where new work models are emerging and top talent is in even greater demand, the ability for anyone to define success integrating the personal and the professional priorities while delivering high quality results in a sustainable manner will be critical. This is a universal priority, crossing gender, age, cultural and family status boundaries," said award recipient, Noni Allwood, Senior Director at Cisco Systems.
The Top 25 Women Redefining Success for 2007 include executives from such organizations as Cisco Systems, ABC7's View From the Bay, Levi Strauss & Co, SanDisk Corporation, SAP, and UC Berkeley who found ways to change their workload and responsibilities at different times in their careers when they wanted flexibility to be with their children.
There are also awardees who took time off from their corporate jobs and found the inspiration to start their own businesses, including "mompreneur" Ingrid Carney who provides flexible work schedules for her staff by allowing them all to work a four-day work week, and Paige Rodgers, co-founder of an eco-friendly company of kids products, who said, "What I hope this award does is inspire other women seeking meaningful and flexible working environments to go after what they want, and get it. We are all proof that it is possible and achievable."
Executive job shares were pioneered by additional awardees at Hewlett Packard, PayPal, and Sun Microsystems. In fact, job share awardees Hillary Mickell Chierici and Andrea Cutright transformed their full-time schedules as Senior Directors at Yahoo! into a successful job-share that in later years they were able to replicate at PayPal.
"I'm truly honored to be included in this impressive group of women named for their distinctive success in balancing families and careers. Flexperience represents the evolution of the global workforce -- innovated workforce solutions that allow talented professionals to contribute to the global workforce in balance with building healthy family lives," said award recipient, Susan Trainer, CEO, Trainer Communications.
To read the highlights and the words of wisdom from each of the awardees, please visit http://www.flexperienceforum.com/top_25.html
About Flexperience: Launched in October 2006, Flexperience is a boutique firm that connects experienced marketing, human resource, finance, and legal professionals with opportunities for part-time, flex-time, or project-based work with our clients. Leveraging the growing trend of women "opting-out" of the workforce in favor of quality time with their families, Flexperience offers flexible, senior-level contract opportunities for professionals who want interesting project work. For more information go to http://www.FlexperienceStaffing.com.
Media Contact: Sally Thornton 917-686-0747 or sally @ FlexperienceStaffing.com
###