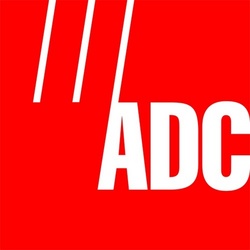 As our customers migrate to more data and video-rich wireless services, the capacity strain on spectrum will require smaller cells to maximize cell re-use
MINNEAPOLIS (PRWEB) May 29, 2008
FlexWave URH currently supports 1800 MHz DCS and 2100 MHz UMTS frequencies, with 900 MHz GSM to be supported in the third quarter. ADC's new SeRF technology makes FlexWave URH the industry's only outdoor DAS solution to combine digitized RF and baseband (CPRI/OBSAI) over a single stream. FlexWave URH has tri-band remotes, which allow carriers to serve 900/1800/2100 MHz services from a single radiating point, and it can be field-upgraded to enable pay-as-you grow business models.
With its tri-band capability and unified digital transport, the FlexWave URH is designed to reduce costs by allowing carriers to expand coverage while leveraging existing offices, base station hotels or centralized radio suites. As carriers expand their data-rich service offerings, using radio heads rather than additional base stations allows them to add capacity for new service revenues while potentially experiencing CAPEX and OPEX savings over traditional architectures.
As part of ADC's All IP-RAN product portfolio, FlexWave URH's high-speed RF network integrates with ADC's in-building DAS solutions, allowing centralized management of base station capacity to cover the macro environment as well as in-building environments. This integration offers maximum flexibility for coverage and capacity to meet customer needs while fully utilizing radio and trunking resources.
"As our customers migrate to more data and video-rich wireless services, the capacity strain on spectrum will require smaller cells to maximize cell re-use," said Hilton Nicholson, president of ADC's Network Solutions Business Unit. "Outdoor DAS is the most cost-effective solution for distributing service to smaller cells, and FlexWave URH's digital advantage gives customers a cost-effective transport and the flexibility to add future services."
About ADC Network Solutions
ADC's Network Solutions Business Unit offers products that deliver high-performance wireless coverage and capacity to business and consumer subscribers in any indoor or outdoor location. ADC is the global leader in advanced in-building wireless solutions and compact network systems, and is a leader in solutions that enhance coverage in macro networks.
About ADC
ADC provides the connections for wireline, wireless, cable, broadcast, and enterprise networks around the world. ADC's innovative network infrastructure equipment and professional services enable high-speed Internet, data, video, and voice services to residential, business and mobile subscribers. ADC (NASDAQ: ADCT) has sales into more than 130 countries. Learn more about ADC at http://www.adc.com.
Keyword Tags:
3g wireless, 3g wireless phones, 3g wireless technology, cellular coverage, cellular phone coverage, improving cellular capacity, improving cellular coverage, improving cellular reception, in-building cellular, in-building wireless, indoor cellular coverage