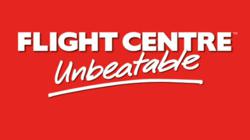 Brisbane, QLD - (PRWEB) October 23, 2012
Bicycling has a certain romance about it, promising adventure, a journey to amazing sites and an intimate experience, as well as the obvious health, environmental and financial benefits.
Around the world, bikes are a regular mode of transport for commuters and city dwellers, but for travellers bicycling is a pleasant way to explore new surroundings.
Europe's cities are famous for their cycling culture, so next time you're visiting one of these destinations, take a seat behind the handlebars and sight see by bike.
Here is a list of the Best Bicycling Cities in Europe, compiled by Flight Centre.
1. Amsterdam, Netherlands
A visit to Amsterdam wouldn't be complete without a bike ride along the canals, past the windmills and through fields of tulips.
It is after all, the unofficial cycling capital of the world, with an amazing 40% of all commuters in the city travelling to work or school by bicycle.
If you're not confident navigating the city alone on a bike, Amsterdam has several guided cycling tours. A company called Orange bike offer bike rentals and guided themed rides on topics such as picnics, wine, landscapes and history.
2. Paris, France
Pedal along cobblestone streets to cafes and carry French croissants in your bike basket, like the locals do.
Paris might be famous for its fashion and art, but the city has the worlds largest bike-share scheme. In true Parisian style, locals appear très chic, wearing everyday outfits and cycling at a leisurely pace. There is not a bulky helmet or unsightly bike pants to be seen.
Vélib, the citys public bike hire scheme, offers more than 20,000 bikes for rent at 1,000 kiosk-driven stations around the metropolitan area, plus bikes are available for the first 30 minutes free.
3. Copenhagen, Denmark
Copenhagen has long been touted as one of the best bicycling cities, with more than 350km of bike paths mapped out across the city.
The mode of transport is so popular in fact, that cyclists take priority over cars and city officials plan to get half of commuters using bikes by 2015.
Similar to Paris, Copenhagen has a public bike hire system where riders can use bikes for an unlimited amount of time, within a specified area, for a refundable deposit.
4. Barcelona, Spain
Barcelona is truly established as a bicycle-friendly city, especially for visitors.
A company called Barcelona by Bike offers a range of day and night tours in English, which mix bicycling with tapas tasting or sailing.
Whether it is for exercise or hanging out with friends, locals love to take in the seaside views as they glide along coastal pathways, from La Rambla to the beaches of La Barceloneta.
5. Berlin, Germany
The wide streets of Berlin are a pleasant contrast to the narrow alleyways of other cities in Europe and the landscape is relatively flat.
Berlin has a well-established cycle infrastructure and Fat Tire Bike Tours runs fun cycle tours through the city, led by expert guides.
Visit the Discover Europe Travel Expo this month for more information on booking a European holiday in these cities.
To travel to Europe phone 1300 939 414 or find a local Flight Centre store and speak to a travel expert.
Source: http://www.flightcentre.com.au/media-releases/2012/bike-europe/