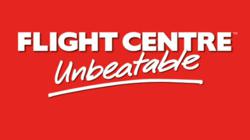 HOW many Bond destinations can you list off…?
Brisbane, QLD (PRWEB) November 28, 2012
Bond 007 fans can make it their mission to travel like the illustrious James Bond on an incredible holiday, which takes them on first class flights arriving in Hong Kong, Shanghai, Istanbul, Edinburgh and London.
Flight Centre has joined forces with Sony Pictures in the launch of one of the biggest competitions in its history - The Captain's Mission - to celebrate the release of Skyfall, in cinemas this month.
The Captain's Mission gives movie and travel buffs a chance to WIN an exclusive Bond holiday experience, valued at up to $120,000, as well as $20,000 worth of weekly and daily prizes, until January 31, 2013.
The major prize includes return first class flights* for two adults with British Airways from Australia, $10,000 spending money, 18 nights in 5-star accommodation, two nights aboard the 5-star Royal Scotsman rail journey through the Scottish Highlands and a 12-day Insight Vacations premium tour in Turkey and Greece.
The winners will stay at luxury hotels from iconic destinations featured in the Skyfall movie, including five nights at the 5-star Ritz London, three nights at the 5-star Balmoral in Edinburgh, five nights at the 5-star Langham Xintiandi Shanghai and five nights at the 5-star Macau Venetian and travel insurance with Covermore.
Weekly and daily prizes include Skyfall movie tickets, as well as Sony Handycams, a Sony Vaio Laptops, Sony Playstations, Bond DVD Box Sets and much more.
For a chance to WIN, accept the challenge online at http://www.captainsmission.com.au and help the Flight Centre Captain track down the hidden gadget in a series of missions to increase your chances of winning.
ABOUT THE MOVIE:
Daniel Craig is back as James Bond 007 in Skyfall, the 23rd adventure in the longest-running film franchise of all time.
In Skyfall, Bond's loyalty to M is tested as her past comes back to haunt her. As MI6 comes under attack, 007 must track down and destroy the threat, no matter how personal the cost.
Cast:
Daniel Craig, Dame Judi Dench, Javier Bardem, Ralph Fiennes, Albert Finney, Naomie Harris, Bérénice Marlohe, Ben Whishaw
Genre:
Action
Director:
Sam Mendes
For more information about the major prize see http://www.flightcentre.com.au
For more information about the movie see http://www.jamesbondskyfall.com.au
*See full terms & conditions at http://www.captainsmission.com.au
Source: http://www.flightcentre.com.au/media-releases/2012/flight-centre-launches-skyfall-competition-with-a-bang/
ENDS: Media enquiries to Deana Tynan on (07) 3170 8106.