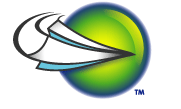 The best way round combating flight unavailability is by searching multiple flight comparison sites.
London, UK (PRWEB UK) 13 February 2013
A recent survey carried out by Cheap Flights Finder asked consumers what their biggest annoyance was with popular flight comparison sites which aggregate prices from hundreds of different airline and travel agent sources.
42% of survey respondents said that their biggest problem with such sites was the fact that a displayed price was often unavailable when it came to actually buying the listed flight.
The survey findings were corroborated by a recent study of 100 flight routes carried out by Cheap Flights Finder which revealed that up to 15% of prices listed on popular comparison engines did not match the price on the actual booking site.
For example, a couple searching for flights from Edinburgh to Los Angeles in August 2013 on one flight comparison site would see the cheapest price listed as £818.26 , but upon click through they would have to pay £843.46 for the actual bookable deal.
Another example listed on a leading flight deals website showed a cheap flight from London to Bangkok for the price of £452 which when enquired about was never to be found.
Even well established flight aggregators based in the USA are not immune. A recent flight from New York to Berlin was shown on a leading US aggregator for the price of $755 but upon click through the actual price was hiked up by $135 to $890.
It was in response to this reality that Cheap Flights Finder launched its own unique flight finder for the best "available" deals. "We believe that the best way round combating flight unavailability is by searching multiple flight comparison sites" said Shah Sid, CEO and founder of Cheap Flights Finder.
He continued "We advise consumers not to rely on one comparison site alone as prices can often be misleading, by browsing multiple comparison sites you can be sure of locating the best "available" deal with a provider who can actually offer seats at the stated price".
Cheap Flights Finder aims to take away the headache of having to go to many different flight comparison sites to find a deal which actually exists. Consumers can simply enter their details once and flick through many comparison sites, enabling them to find a cheap, but more importantly "available" flight deal in seconds.
For more information please visit http://www.cheapflightsfinder.com
About Cheapflightsfinder.com
Cheapflightsfinder.com is the first flight search engine to compare 16 flight comparison sites with 1 single user query comparing over 1000 airlines and dozens of travel agents. Cheapflightsfinder's unique meta-meta search allows consumers to quickly compare prices from top online aggregators including Kelkoo, Kayak, Google flights, Hipmunk, Dohop, Skyscanner, Liligo, Mobissimo, Momondo, Cheapflights.co.uk, Fly.com, Bing travel, Wego, Easyvoyage.co.uk, Tripadvisor, and Travelgrove.