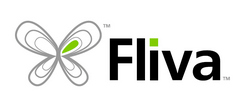 A major aspect of the social web is personal expression. Our goal with Fliva is to make it easy for a web user to provide insight into his or her personality, and one of the best ways to do that is to answer thought-provoking questions
Huntington Beach, Calif. (PRWEB) August 2, 2007
Latching onto the mega-trend of web-based interaction and personal expression, a small Southern California tech company has just released a playful and elegant little widget called Fliva that lets people express their personality on their website, home page, blog or social network profile. Fliva lets web users, with just a few clicks, add a fun, interactive and viral element to any personal website or blog.
"A major aspect of the social web is personal expression. Our goal with Fliva is to make it easy for a web user to provide insight into his or her personality, and one of the best ways to do that is to answer thought-provoking questions," said Michael St. Hilaire, CEO of Fliva. "As Fliva gains popularity, we want to connect people who think alike so that Fliva becomes a way to meet other people you might like, or find interesting stuff you don't yet know about."
Fliva lets you tell the world what makes you tick, gets you going, or drives you nuts! Better still, Fliva invites your visitors to ask you a question so you can intrigue or entertain them with your original thinking, wit, brilliance, or eccentricity. No matter how you decide to answer a question, it always reflects you!
Fliva has been in beta for the past few months and already has several thousand users. Today, Fliva is being unveiled in all its shiny glory, ready for millions of MySpacers, FaceBookers and bloggers to adorn their websites.
Here's how to get started:
1. Visit Fliva.com and sign up.
2. Answer some pre-set questions that are craftily designed to provide insight into your wonderfulness and weirdness. Fliva also lets you create a "Favorite Things" list -- anything you like - no limits.
3. Feeling designerly? Colorize your Fliva so it harmonizes with your website.
4. Now, post your Fliva to your site (a one-click feature makes it a snap to add Fliva to all the popular social networks - FaceBook, MySpace, etc.). You're done!
5. Now, sit back and let your friends, visitors and other peeps enjoy your answers and tell you what they think, or search around and find other cool answers to Fliva's intriguing questions.
Once your Fliva is up and running, all sorts of fun things can happen:

Make your personal web page interactive. If your visitors particularly like one of your answers, they can let you know by giving you Flove. You can't do much with Flove but it feels NICE when you get it!
Make connections. What if one of your visitors wants to ask you a question that could reveal your inner mind? Fliva lets them do that and will notify you there's a question pending for you. If you decide to answer the question, Fliva will let the visitor know via email.
Have a laugh. See how other people have answered the same questions you answered.
Note to editors, reporters and bloggers
Tim Cox tim @ zingpr.com can provide screen shots or other info.
About Fliva
Fliva is a cool little widget that lets people express their individuality on their personal website. With just a few clicks, anyone can create a Fliva that gives others insight into their personality, humor, likes, and dislikes. Fliva is compatible with Facebook, Freewebs, Friendster, Hi5, MySpace, Tagged, Xanga, or any blog or website. Get some "personality bling"! To learn more, visit http://www.fliva.com.
# # #