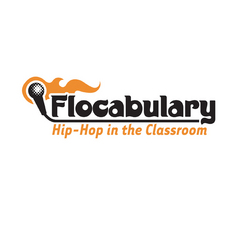 By creating credible music, we capture the students' attention. And by filling that song with educational information, we're able to teach content because the students hear something that sounds a lot like what they're blasting on their iPods, so they pay attention. That's when the learning happens.
New York, NY (PRWEB) March 12, 2008
Flocabulary, a pioneer in music-based educational tools, today announced that the company's growing line of teaching tools is part of a new, non-traditional approach to teaching created to engage students, foster literacy and promote academic success in the classroom.
A recent survey by Common Core found that a significant proportion of teenagers live in "stunning ignorance" of history and literature. The group attributes these findings to an increased pressure on students to perform well on state tests rather than forming meaningful connections with the material. Flocabulary's educational tools provide an answer for this educational dilemma by bringing their powerful hip-hop music-based approach to a growing number of students across the country.
"We are in an educational crisis. You can see it in the statistics, in the schools and in the faces of the kids who either don't participate, or parrot information back to the teacher but don't care about it," says Blake Harrison, cofounder and creative director of Flocabulary. Harrison points out that most students aren't motivated to learn because they don't see any real connections between the information they are tested on in school and their own lives. This is where Flocabulary fits in.
Flocabulary has created a series of teaching programs that put words and academic information to hip-hop music. Each product is available on audio CD with a supplementary workbook based on the curricular standards of the subject. Music is a proven memory aid and each Flocabulary song is a series of strong mnemonic devices. The academic information is defined in the context of the lyrics, an approach that makes it easier for teens to memorize hard-to-remember academic information such as SAT vocabulary words, lines from Shakespeare's plays or historical facts.
"We strive to make educational hip-hop music that sounds just as good as anything kids can listen to on the radio," adds Harrison. To achieve this goal, Flocabulary has partnered with a series of hip-hop artists, including Grammy award-winning producer 9th Wonder. "By creating credible music, we capture the students' attention. And by filling that song with educational information, we're able to teach content because the students hear something that sounds a lot like what they're blasting on their iPods, so they pay attention. That's when the learning happens."
Teaching with a Hip-Hop Beat Boosts Test Scores for Students
Flocabulary caught the attention of the assistant principal at Menchville High School in Newport News, VA. Although Menchville is one of the most decorated secondary schools in the country, the assistant principal felt the previous curriculum had grown increasingly boring and the goal was to reach a potential group of scholars who were underachieving with traditional approaches to learning.
Menchville added Flocabulary's SAT Vocabulary program to its curriculum and included one on-site visit from Flocabulary's cofounders, Harrison and Alex Rappaport. Students commented that they felt that the school was finally in tune with their needs. "Teachers from all disciplines took to the idea of engaging students through rap and clearly saw a difference in student motivation," says Arva Davidson, assistant principal for instruction at Menchville High School. And motivation wasn't the only area where the school saw a difference.
Menchville High reported that the average SAT writing score for 11th graders in August 2005 was 420. After Flocabulary programs were introduced into the curriculum in April 2006, the school average score rose to 477. Davidson can't say if Flocabulary was 'the' factor, but she notes that it was an impact variable in the overall results.
Flocabulary offers a complete line of multimedia teachings tools, including its best-selling teaching program The Word Up! Project. This groundbreaking multimedia vocabulary program combines rigorous research with a standards-based curriculum and features high-interest music and exercises. The program teaches reading comprehension, vocabulary and critical thinking in an engaging format and has been used throughout thousands of classrooms nationwide. Other teaching programs include: SAT Vocabulary, Shakespeare is Hip-Hop and Hip-Hop U.S. History. New releases slated for Flocabulary's Fall Catalog include products for math, science, world history and vocabulary geared towards younger students.
"We created Flocabulary because we identified a need for fun and relevant educational tools in today's schools. Many students attribute their difficulties in school to a lack of connection with the content," says Alex Rappaport, cofounder and CEO of Flocabulary. "A love of music is universal in kids - especially in a generation where access to music is so instantaneous, so bringing popular music into the classroom was an obvious choice to engage students."
Flocabulary also offers workshops that combine live performances, demonstrations and audience participation to illustrate the importance of bringing passion to the classroom. In addition to being adopted by many school districts through mainstream channels, Flocabulary is also donating thousand of copies to needy schools through its charitable initiatives.
About Flocabulary
Flocabulary produces music-based educational tools that combine the concept of music and learning to engage students, foster literary and promote academic success in the classroom and beyond. Flocabulary's groundbreaking learning tools are being used in thousands of classrooms nationwide. For more information, visit http://www.flocabulary.com or call 646. 473.1819.
# # #