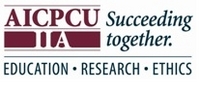 The Associate in National Flood Insurance designation not only demonstrates a significant investment in insurance professional development, it also clearly communicates a personal commitment to providing exceptional service to the nation's communities and individuals who entrust us with their flood insurance needs
Malvern, PA (Vocus) April 1, 2010
In response to the increasing need for flood insurance, The Institutes have teamed up with the Federal Emergency Management Agency (FEMA) to create the new Associate in National Flood Insurance (ANFI™) designation. Designed for company underwriters, flood vendors, and insurance and risk management professionals who need to be familiar with flood insurance, this program will reinforce the technical, practical flood insurance knowledge and skills needed to confidently and accurately handle all aspects of flood insurance coverage.
The ANFI™ designation is based on the National Flood Insurance Program (NFIP) Flood Insurance Manual and the Mandatory Purchase of Flood Insurance Guidelines booklet. Insurance practitioners can earn the ANFI™ designation by passing the following exams:

ANFI 205 -- National Flood Insurance: Fundamentals (available July 2010)
ANFI 206 -- National Flood Insurance: Advanced Studies (available October 2010)
Ethical Guidelines for Insurance Professionals (now available)
The Ethical Guidelines for Insurance Professionals course and corresponding exam are provided online, at no charge, by The Institutes. If insurance practitioners wish to earn continuing education (CE) credits for passing the Ethical Guidelines for Insurance Professionals exam, there is a $5 administration fee.
"The Associate in National Flood Insurance designation not only demonstrates a significant investment in insurance professional development, it also clearly communicates a personal commitment to providing exceptional service to the nation's communities and individuals who entrust us with their flood insurance needs," said Edward L. Connor, acting federal insurance and mitigation administrator of FEMA.
The Institutes and FEMA will present a workshop on the new ANFI™ designation, Tuesday, April 13 at 1:30 p.m. during the 2010 National Flood Conference April 12-14 in San Diego. Attendees can visit The Institutes' booth #18 to learn more about this unique credential and other professional development opportunities.
Click here for more information on the Associate in National Flood Insurance designation.
About The Institutes
The Institutes are the leader in delivering proven knowledge solutions that drive powerful business results for the risk management and property-casualty insurance industry.
The Institutes' knowledge solutions include the CPCU designation program; associate designation programs in areas such as claims, risk management, underwriting, and reinsurance; introductory and foundation programs; online courses; research; custom solutions; assessment tools; and continuing education (CE) courses for licensed insurance professionals and adjusters through its CEU.com business unit.
###