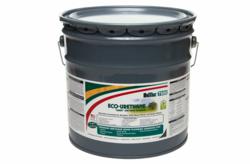 Chandler, AZ (PRWEB) April 17, 2012
Rubber Flooring Inc. announces the introduction of several new lines of flooring adhesives including some revolutionary new "green" flooring adhesives. The expanding product offerings are designed to meet the needs of Rubber Flooring, Inc.'s growing market base and to provide more environmentally friendly flooring adhesive solutions.
"The flooring adhesive market has been fairly stagnant for a number of years", states Rubber Flooring Inc. COO Kurt Leitinger. "New advancements in the industry were few and far between. However with more and more people becoming eco conscious, the demand for green flooring adhesives has definitely grown. Consumers today take an interest in educating themselves about what is good for the environment and what is good for their families." Mr. Leitinger continues, "Years ago we focused on making sure many of our flooring products were safe and eco-friendly. Now we are taking it to the next level with the help of DriTac Adhesives to start offering green flooring adhesive solutions."
Multiple "green" flooring adhesives are available now. Polyurethane adhesives are available for wood, cork, and rubber flooring. Pressure sensitive adhesives are also available for luxury vinyl tile and vinyl plank flooring.
"We are excited to have partnered up with the great people at DriTac Flooring Products to offer a full line of flooring adhesives" states RubberFlooringInc.com CMO Anthony Schmidt. "DriTac has made top quality adhesive products for many years and now we are excited to work with them to begin offering adhesives that are earth friendly. The new "green" adhesives have no VOC's or solvents. They are also odor free and certified "green" by the CRI (Carpet and Rug Institute)."
Lamont Robbins from Rubber Flooring Inc agrees. "We are excited to introduce these new products to our market. As a company, we have been committed to being environmentally friendly for years by leading the recycled rubber flooring industry. Now we will get to do the same in the adhesive market."
About Inc Stores, Owner of Rubber Flooring Inc.
Headquartered in Chandler, AZ, IncStores.com owns the leading online destination for residential and commercial specialty flooring options including RubberFlooringInc.com, FoamTiles.com, and GarageFlooringInc.com. Rubber Flooring Inc. is focused on providing the best selection of rubber gym flooring, residential garage flooring, and foam exercise matting products online to its valued customers. All of Inc Stores web shops offer competitive pricing, a top notch and knowledgeable sales and service, and the widest selection available. For more information, please visit http://www.rubberflooringinc.com.