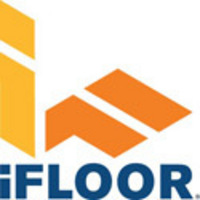 Tukwila, WA (PRWEB) April 13, 2009
iFLOOR's Historical Journey
iFLOOR was incorporated in 1999 and became the first, leading and largest online flooring company in the world over the next several years. During that time iFLOOR experienced explosive growth while simultaneously achieving technological advances in an industry not well known for high technology. iFLOOR grew to over 50 million dollars in online sales alone.
iFLOOR became known as a consumer advocate offering deep educational content which translated into a powerful brand representing breakthrough innovation in products, technology and low prices. In 2006 the company's founder and majority owner sold part of the company to a venture capital firm and the company started down a path of aggressive growth via land based stores.
Adding more than 38 land based locations in two years was a challenge especially given the housing meltdown which occurred at the same time, however, the stores were virtually all profitable on a unit by unit basis thanks in large part to the low overhead structure of the stores. The Internet remained a large competitive advantage in terms of reaching customers to share iFLOOR's unique selling proposition. By 2008 the venture group was the overwhelming majority owner and was in control of the company and the board.
In late 2008 the tough economic combined with very negative housing outlook became a catalyst for the VC group to decide that this sector was no longer viable in their long term portfolio's interest and therefore they withdrew their funding commitments and the company's officers were forced into bankruptcy.
Right after the filing of bankruptcy a visionary named Mr. Yelong Fang saw an opportunity to help so many that were so hurt while also advancing his global business objectives. Through decisive action and countless hours of dealing with bankers, lawyers and others the seed of a new company was planted. Mr. Fang successfully beat out many national scale competitors during the auction who also tried to buy some or all of iFLOOR assets including the national retailer Lumber Liquidators.
Mr. Fang sought to put as many people back to work as soon as possible and bring incredible factory direct pricing to the market in a time where we all needed a break. In March of 2009 the "NEW IFLOOR" was born. Anhui Longhua group a global collection of companies entered the US market by leveraging iFLOOR.com as one of the first factory direct companies in flooring in the world.
The iFLOOR brands, intellectual property, systems, technology and the majority of inventory among other assets were purchased outright from the bankruptcy court and the company now operates as Longhua USA, Inc DBA/ iFLOOR.com. The new ownership now allows iFLOOR an unprecedented advantage to sell customers flooring direct from the forest to their floors.
iFLOOR has been a 3 time Inc. 500 winner and has made the Internet Retailer Top 500 websites more than 5 years running among numerous other awards for service, growth and innovation. iFLOOR.com will continue to focus on hardwood, laminate, cork and bamboo flooring as well as area rugs and carpets and other innovative flooring products.
Here are a few facts about the "NEW IFLOOR":

The iFLOOR team now owns or controls more than 240,000 acres of forest which literally allows customers to buy flooring products from the same company that organically manages the forestry. From the Forest to your Floors is now a reality.
The iFLOOR team now owns close to 30 factories around the world with massive manufacturing capacity.
iFLOOR is part of a global business measured in hundreds of millions in revenue which gives iFLOOR customers security on their purchases on a scale that eclipses more than 99.9% of the flooring competition.
iFLOOR will return to its roots during this tough economy by executing a low overhead flooring strategy which is a winning formula for consumers who need low low prices and the talented staff who need jobs.
The NEW IFLOOR is committed to taking care of customers by having a dedicated direct sales staff working in our contact center and distribution center. The stores were all closed before the new company had the chance to buy them, so for the time being iFLOOR will operate in the ultra low overhead ecommerce world to save customers money.
Although competitors are understandably trying to capitalize on the past bankruptcy for their own advantage, some are now misleading customers by saying that iFLOOR is bankrupt or "going out of business". These statements are false and those engaging in any kind of misrepresentation will be legally challenged and held accountable. If you have been mislead please contact iFLOOR and share your story so that we can correct the misleading information. The bankruptcy of the old company is not related to the NEW iFLOOR in any way.
iFLOOR is hiring and putting people back to work.
Consumers seeking more information goto: http://www.ifloor.com or call toll free: 866-957-6148
###