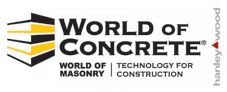 Wake Forest, NC (PRWEB) January 26, 2012
Stop-painting.com is happy to be exhibiting their patent pending floor marking tape at the World of Concrete tradeshow, the biggest show dedicated to the commercial concrete and masonry construction industries. Witness how they showcase their products to spectators and learn how their floor marking products fit into Lean initiatives and the best practices for marking industrial facilities for safety and organization.
Stop-painting.com is the manufacturer of Superior Mark Last Mark floor marking tape. They have the toughest floor marking tape available to endure roughest environment and create an organized and safe facility to work. From indoor to outdoor, Stop-painting.com provides a wide variety of marking tapes for heavy duty industrial marking needs.
Stop by and get some free advice on biggest floor marking challenges. Stop-painting.com works with many Lean facilities who look for the best alternatives to painting concrete floors. Their floor tapes are designed to be removable, so they are a perfect way to mark floors during Lean initiatives that emphasize continual improvement and thus subject to frequent changes. Stop-painting.com offers free samples of their signature floor marking tape, Superior Mark, to test.
InSite Solutions is the manufacturer of Superior Mark floor marking tape. InSite Solutions can make floor solutions that increase safety, organization and efficiency in the workplace. They offer Superior Mark and a variety of other traffic control solutions for sale on their ecommerce website, stop-painting.com.
Contact Details:
InSite's selection of workplace safety and traffic control solutions are available for sale at their ecommerce website, http://stop-painting.com/. Please contact Cliff Lowe for additional information. The telephone number is 1-866-284-1541 and email is customer-service(at)stop-painting(dot)com.
# # #