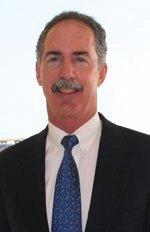 It's been awesome learning how to fly one of these airplanes," says Brad Sinclair, owner of Sinclair Law.
MELBOURNE, Fla (PRWEB) February 28, 2013
Brad Sinclair, the sole practitioner at local personal injury law firm Sinclair Law recently celebrated a great personal victory in the expansion of his knowledge regarding aviation and how accidents can occur. Sinclair recently completed the last requirements for what could be considered to be the top licensure for a non-commercial pilot: FAA's Multi-Engine Instrument Rating. With this increased working knowledge, Sinclair will be better prepared to defend those injured in aviation accidents.
In the United States, the FAA is responsible for determining licensure guidelines for the full array of different pilots, from the casual enthusiast who flies single-engine aircraft to commercial pilots. An instrument rating is necessary for any pilot interested in flying in situations which would be deemed unsafe to operate in relying only on visual cues. The licensure Sinclair receives authorizes him to operate a multi-engine aircraft under instrument flight rules.
The multi-engine instrument rating takes most pilots several years to complete, as the license has several diverse experience requirements, including several hundred hours of flight time, practice with the instruments for the instrument rating, and a comprehensive written examination detailing several subjects involving both instrument flight rules and aeronautics.
Sinclair, who is licensed to practice law in state and federal courts in Illinois and Florida, passed his instrument proficiency check ride on his first attempt. "It's been awesome learning how to fly one of these airplanes," says Brad Sinclair, owner of Sinclair Law. Sinclair, formerly an A.S.E.-certified repair technician, has been flying aircraft since 1979, getting his start with small, single-engine aircraft and steadily working up to more complex craft. Sinclair is also SCUBA certified. "I'm air and seaworthy," he jokes.
About Sinclair Law
With over 25 years of personal injury and wrongful death legal experience, Brad Sinclair has been providing his legal expertise to victims in personal injury cases all throughout Brevard County, including the areas of Palm Bay, Cocoa Beach, and Titusville. Sinclair Law specializes in personal injury cases involving motorcycle accidents, automotive accidents, and truck accidents, and staffs former insurance claims adjustors to help with each case. Visit SinclairLaw.com today for more information.