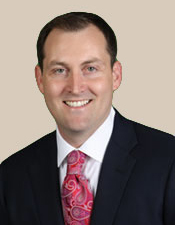 If one objective of the law is to establish a line at which impairment is a threat to safe driving, it seems that the 0.05 BAC meets that test.
Tampa, FL (PRWEB) May 31, 2013
Tampa car accident lawyer Larry Disparti said today that a National Transportation Safety Board proposal to lower the threshold for drunk driving charges to a 0.05 percent blood-alcohol content level should be carefully considered by state legislators.
"If a 0.05 percent BAC limit will reduce drinking and driving, and it will mean fewer drunk driving car accidents, injuries and lives lost, as the NTSB says, then it warrants serious consideration," said Disparti, founder of the Disparti Law Group, P.A., which assists car accident victims in the Tampa area and across Florida.
"It was the NTSB's recommendation that led to the current 0.08 percent BAC threshold," Disparti continued. "We, as a country, decided that was appropriate many years ago. Our leaders in Florida and elsewhere should give this new proposal a serious review as well."
The NTSB released several recommendations in a May 14 report entitled, "Reaching Zero: Actions to Eliminate Alcohol-Impaired Driving." In addition to reducing the legal limit for driving after drinking, the report calls for:

High-visibility enforcement of impaired driving laws.
Expanding use of in-vehicle BAC detection devices to prevent operation by an impaired driver.
Using courts dedicated to impaired driving offenses and other programs to reduce DUI offender recidivism.
Establishing measurable goals for reducing impaired driving and tracking progress toward those goals.
The NTSB says about 10,000 people die every year in car crashes that involve alcohol-impaired drivers. More than 173,000 are injured in drunk driving accidents, including 27,000 who suffer incapacitating injuries.
Since the mid-1990s, the number of highway fatalities overall has fallen, but the proportion of deaths in accidents involving alcohol-impaired drivers has remained constant at about 30 percent, according to the NTSB.
The NTSB report cites research that says impairment begins with the first drink. By 0.05 percent BAC, most drivers experience a decline in cognitive and visual function, which significantly increases the risk of a serious crash, according to the report.
"If one objective of the law is to establish a line at which impairment is a threat to safe driving, it seems that the 0.05 BAC meets that test," Disparti said.
The NTSB says "changing legal per se BAC limits from 0.08 to 0.05 or lower would lead to meaningful reductions in crashes, injuries, and fatalities caused by alcohol-impaired driving." It also suggests providing grants to states as incentive to strengthen and enforce drunk driving laws.
Disparti said holding impaired drivers accountable financially for injuries and other losses in drunk driving car crashes is another effective approach to fighting drunk driving.
"If you have been injured or suffered property damage because of a drunk driver, you have a right to seek compensation from that driver for your medical expenses and other losses," Disparti said.
"Regardless of the driver's BAC or whether the driver was convicted of DUI, a car crash that was a drinking driver's fault can be litigated in Florida's civil courts with the objective of assisting the injured parties and holding the driver responsible for their reckless behavior."
Disparti said anyone hurt in a car accident that was blamed on a drinking driver should consult an accident attorney experienced in Florida courts.
About Disparti Law Group, P.A.
Disparti Law Group, P.A., is a Tampa Social Security disability benefits and personal injury law firm that handles a variety of personal injury claims, including car accidents, slip-and-fall or premises liability, products liability, medical malpractice, wrongful death, nursing home neglect and inadequate security. Additionally, the firm provides legal assistance to individuals in cases involving Social Security Disability (SSD), Supplemental Security Income (SSI), railroad disability (FELA and RRB claims) and veterans' benefits (including TSGLI claims). The firm serves clients across the U.S., including Illinois, Ohio, Georgia, Tennessee, Houston, Chicago, St. Louis, Washington, D.C. and the South Florida communities of Tampa, St. Petersburg, Clearwater, New Port Richey, Tarpon Springs, Trinity and Spring Hill. The firm's Tampa office is located at 2203 N. Lois #830, Tampa, FL 33607 (local phone (813) 932-2942). To learn more about Disparti Law Group, P.A., call (800) 633-4091or use the firm's online contact form.