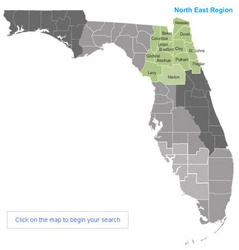 The company set up the site to create a comprehensive resource for the Florida legal community
Fort Lauderdale, FL (PRWEB) September 16, 2009
Finding appropriate legal representation can be challenging, especially with so many choices available. Newly launched online database FindFloridaLawyer.com puts thousands of Florida legal services and attorney resources in one place for quick and easy searching.
Based in South Florida, FindFloridaLawyer.com provides those seeking attorneys with a huge, user friendly directory of Florida attorneys. Unlike any other Web site of its kind, the site allows lawyers and legal vendors to create free listings to promote and enhance their online presence. This gives FindFloridaLawyer.com an extraordinary edge in this tumultuous economy.
"The company set up the site to create a comprehensive resource for the Florida legal community," said CEO and founder Mo N. ElDeiry. "Internet users have repeatedly agreed that it's much easier to search one Web site to find thousands of attorneys, rather than searching thousands of Web sites to find one attorney."
Thanks to simple-to-use attorney search features, users can access a lawyer or attorney vendor that precisely meets their needs. For example, within seconds, a visitor to the site can search "personal injury attorneys, Fort Lauderdale, Florida," and just as quickly search the database again to locate a family law attorney who helps with adoptions in Miami.
The visual map allows users to easily find attorneys, vendors and legal classifieds by geographic location, areas of practice, language and other criteria.
"It's completely complimentary to create and post a listing, so it's been very welcomed by its members in this challenging economy," ElDeiry states. "It's simply a powerful and easy resource, and our goal is to fill it with thousands of listings in the next several quarters."
The website also includes legal news feeds and legal blogs that specifically pertain to the Florida legal community. Anyone who has an RSS feed that is relevant to the Florida legal community is invited and welcomed to have their headlines posted on this site.
More information about these innovations is available at FindFloridaLawyer.com.
About FindFloridaLawyer.com:
FindFloridaLawyer.com is a free, comprehensive attorney resource for the Florida legal community, providing attorneys and attorney vendors the tools they need to increase their online presence. The site also provides consumers a directory of Florida attorneys that is searchable by areas of practice and geographical locations.
###