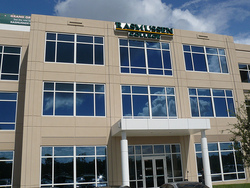 Most people don't realize that we are the backbone of Florida's workforce
Ft. Myers, FL (PRWEB) October 7, 2008
Florida career colleges are providing the majority of graduates for Florida's fastest growing occupations, according to a study conducted by the Florida Association of Postsecondary Schools and Colleges (FAPSC).
Florida has more than 800 state-licensed and regulated private career schools and colleges that educate more than 265,000 students each year. In 2007-2008, more than 90,000 students graduated and received a certificate, two-year, four-year, masters or PhD degree from a Florida career school or college.
"Most people don't realize that we are the backbone of Florida's workforce," said Kathy Mizereck, executive director of FAPSC. "Our schools truly focus on professional and technical, career-specific programs that help place students into jobs."
Rasmussen College, a regionally accredited career college, has three campuses in Florida, and has produced more than 1200 graduates since 2004. Rasmussen College offers more than forty degree programs ranging from certificate and diploma to Associate's to Bachelor's of Science degree.
As a part of its career-focused mission, Rasmussen College offers career placement assistance to its graduates. Over the past twelve months, the career placement rate average for the Florida campuses was 95 percent for in-field placement.
"Rasmussen College has been a strong provider of graduates in the booming healthcare field of Florida, the technology field, and in business and accounting careers," Rasmussen College Director of Career Services Tami Hanson said. "With the recent addition of our Ft. Myers campus, we look forward to enhancing our contribution to the Florida job market."
The fast growing careers in Florida include court reporting, information technology, health and allied health and transportation, according to the Florida Agency for Workforce Innovation. According to the FAPSC study, 64 percent of new graduate employees working in technology and information sciences and almost 55 percent of new graduate employees working in healthcare are graduates of career colleges.
To learn more about the FAPSC study, visit http://www.fapsc.org. For more information on the Florida Agency for Workforce Innovation, visit http://www.labormarketinfo.com/. To learn more about Rasmussen College, visit http://www.Rasmussen.edu.
Founded in 1900, Rasmussen College is a regionally accredited institution of higher learning dedicated to the growth and development of its students, employees and the communities it serves. Rasmussen is a premier provider of career-focused educational experiences serving more than 7,500 students through a network of 15 Rasmussen College campuses in the Midwest and Southeast and virtual campuses operated by its Deltak Edu division. Through these campuses, Rasmussen is able to offer students a broad range of quality programs ranging from certificates to Master's focused on the areas with the greatest occupation opportunities. To learn more about Rasmussen College, please visit http://www.Rasmussen.edu.
###