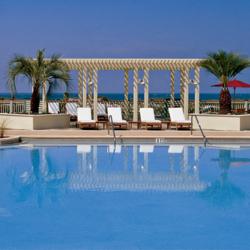 Coastal Living Magazine is known as the ultimate resource for people who love the coast, so being included in their "Love it Guides" is special for us.
Santa Rosa Beach, FL (PRWEB) April 27, 2012
When Coastal Living Magazine editors find a place they love, they're not shy about telling their readers. The April issue of Coastal Living's "Love it Guides" features WaterColor Inn & Resort in Santa Rosa, Florida as one of the four destinations selected by editors. The "Love it Guides" is a collection of the editors' favorite hotels, shops and attractions – hidden gems they love.
"We're thrilled to be recognized by Coastal Living editors as one of the places they love," said Jennifer Williams, marketing director for Watercolor Inn & Resort. "Coastal Living Magazine is known as the ultimate resource for people who love the coast, so being included in their "Love it Guides" is special for us." WaterColor joins the Captain's House Inn in Cape Cod, Massachusetts, The Gastonian in Savannah, Georgia, and the Ritz-Carlton Laguna-Niguel in Orange County, California on the list.
WaterColor Inn & Resort is located along northwest Florida's Scenic Highway 30A between Grayton Beach and Seaside. The resort is a sprawling 499 acres with 1400 feet of beachfront on the renowned sugar-white beaches of South Walton County. The David Rockwell-designed WaterColor Inn captures the essence of a tranquil getaway and is the perfect combination of Florida family resort, warm Southern hospitality, the intimacy of a bed and breakfast, and the fun of a classic beach house. Accommodations bring refinement like spa-inspired bed and bath amenities within just steps of the beach.
WaterColor Inn & Resort offers a wonderland of activities for adults and kids alike. Perfect for a romantic getaway for two or a complete family vacation, there's everything from water activities to golf to incredible shopping and dining and a rejuvenating spa to keep both your days and your evenings occupied. Dining options are as plentiful as the accommodations, ranging from the Gathering Spot, Sushi Bar, and BeachClub Grille to their award-winning flagship restaurant, Fish Out of Water.
About WaterColor Inn & Resort
WaterColor Inn & Resort has a long list of awards and accolades: Selected in 2012 as a Conde' Nast "Gold List" recipient and AAA Four Diamond Award along with the 2011 awards for a "Top 20 Family Resort" in Andrew Harper's Hideaway Report and 12th best in Condé Nast Traveler's "Top Mainland U.S. Large Resorts". WaterColor has also been recognized as one of the top 30 in Travel + Leisure's "Best Beach Hotels in America" & "Top 500 Hotels in the World"; selected as second best by readers of Travel + Leisure in the "Top 50 World's Best Family Hotels and Cruises in the U.S. & Canada" and the "Top 500 Hotels in the World" in 2009 and 2010; voted number 15 in the "Top 100 Mainland U.S. Resorts" by readers of Condé Nast Traveler in 2010 ; and "Best Hotel in Florida" by the readers of Travel + Leisure in 2007.
The WaterColor Inn & Resort offers luxurious accommodations at both the exclusive 60 room Inn and well appointed residences and charming cottages. The resort has award-winning dining at Fish Out of Water, a full service spa, Kids Camp, golf, tennis, biking, kayaking and fishing. WaterColor Inn & Resort is managed by Seattle-based Noble House Hotels & Resorts and developed by The St. Joe Company. For more information about WaterColor visit http://www.watercolorresort.com or call 866-426-2656.
About WaterSound Beach
WaterSound Beach is a 256-acre gated residential community sitting directly on the Gulf of Mexico, along Scenic Highway 30-A between Camp Creek Lake and Deer Lake State Park in Northwest Florida's South Walton County. Developed by the St. Joe Company, it stretches for a mile along the Gulf Coast's crystal white sands and emerald waters, with pedestrian bridges and footpaths linking the community are various neighborhoods, complemented by the property's dramatic dunes and lush, natural spaces. Amenities include the private WaterSound Beach Club, with a 7,000 square foot free-form swimming pool and seasonal Dunesider Grille. Two miles east of WaterSound Beach is Camp Creek Golf Course, a private, 18-hole, par 72 championship course configured by renowned designer Tom Fazio. For WaterSound vacation rentals, call 800-413-2363 or visit http://www.watersoundvacationrentals.com.
About Camp Creek
Since opening in 2001, Camp Creek has been consistently cited as one of Tom Fazio's most thought-provoking, aesthetically-stunning design credits. Featuring a unique "dunescape" appearance, the layout is framed by sand dunes and native grasses. From the back green tees, the course plays to a championship caliber yardage of 7,159 and a formidable slope rating of 152 (one of the highest in the state). Camp Creek's five-tee configuration, which also includes gold (senior) and red (women's) tees, accommodates players of all skill and experience levels. It is ranked among the top courses in the state by Golfweek, GOLF Magazine and Golf Digest. It has also been recognized for its environmental stewardship through designation as a Certified Audubon Cooperative Sanctuary by the Audubon Cooperative Sanctuary System (ACSS).
About Shark's Tooth
Designed by Greg Norman and voted the second best new private course by Golf Digest in 2002, Shark's Tooth Golf Club was purchased by The St. Joe Company to bolster its high-end, golf course holdings. The course stretches to 7,204 yards from the back tees and features five fairways that border scenic Lake Powell, two holes that play toward the water and numerous wooden cart path bridges that cross over streams and estuaries. Tucked among the oaks and pines along the shores of the historic lake, which has been designated an Outstanding Florida Waterway, Shark's Tooth is a challenging course that co-exists with its surroundings. Grass from the Greg Norman Turf Company was used on the fairways, approaches and rough. The course is a Silver Signature Sanctuary Course as accredited by the Audubon Signature Program.
About St. Joe
The St. Joe Company, a publicly held company currently based in Jacksonville, is one of Florida's largest real estate development companies and Northwest Florida's largest private landowner.  St. Joe is primarily engaged in real estate development and sales, with significant interests in timber.  More information about the Company can be found on its website at http://www.joe.com.