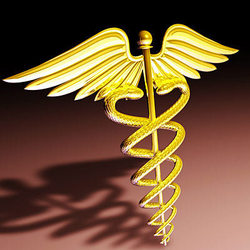 The AMA/McCain Tax credits are not enough. We need to try something different this time around.
Florida (PRWEB) September 30, 2008
"Do Doctor's or Drug companies get paid to keep you healthy? Or do they get paid to keep you sick?" Florida Health Insurance Web wants to know. With that in mind, Morgan Moran took a look at the new AMA health insurance proposal, hoping to find some shred of hope for Florida's residents, but Moran said, "It looks like more of the same from Washington" and "he'd like to look into the AMA's campaign contributions."
Dark words from one of the nation's top insurance brokers. Morgan Moran, long-time advocate of universal insurance for every American said, "The health care industry is not about trying to make you better, it is about managing your illness." Moran, speaking out on the new AMA insurance proposal said, "Today, hospitals do not try to fixing the problem - or try to prevent sickness, they actually consider how long can each patient can remain ill, and pay."
Morgan Moran, of Florida Health Insurance Web, a free heath insurance broker wants to know "if the AMA is a lobby for the health insurance industry?" Moran said, "You would think by reading the latest proposal from the AMA, that it was written by someone who is completely removed from reality."
The health insurance broker said U.S. economy has been shaken to its core, and the news of the broken health care system have become all too familiar news. Moran said, "We have become numb to the whole thing. Every day we hear of skyrocketing medical costs, and employee losing their health benefits." The health insurance broker said, "Something must be done now, a health care bailout - since the topic is fresh, a plan where the government guarantees policies, and covers every American."
The Florida health insurance group http://www.FloridaHealthInsuranceWeb.com reviewed the new AMA proposal and said, "The new ideas from the AMA hoped to identify the fundamental flaws in how people currently get and pay for health insurance."
Moran said, "Currently there are many flaws that limit the availability and affordability of coverage, especially for those with low earnings or no employee health benefits."
The insurance specialist said, "This AMA plan is very similar - actually right in line with the current administration - and John McCain's plan, which stresses tax credits for health care costs." Moran continued, "The AMA/McCain Tax credits are not enough. We need to try something different this time around."
Looking deeper into the AMA recommendations, Moran found the 'help' from the AMA insurance plan will take the form of tax credits or vouchers. The health insurance broker said, "Sadly, this tax break gives more assistance to those in higher tax brackets, and gives no assistance to those without employee health benefits." Shifting some, or all of this assistance to tax credits or vouchers for lower-income people would reduce the number of uninsured and improve fairness in the health care system."
Moran said, "In short, the AMA advocates more government involvement in financing and regulating health insurance coverage, with health plans and health care services being provided through private markets, as they are currently." Moran recommended another approach saying, "To take some of that money from the Wall Street bailout and fund private health insurance plans, just as we fund Medicare."
Find out more about the AMA plan at http://www.Floridahealthinsuranceweb.com, a free health insurance service.
###