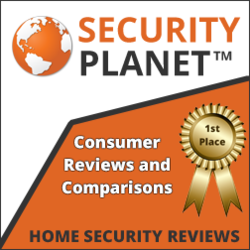 Compare the leading home security companies online at SecurityPlanet.com.
Cape Coral, FL (PRWEB) May 16, 2013
SecurityPlanet.com has informed thousands of shoppers on what to look for when picking out a home security monitoring company. The simple to read reviews and detailed comparisons help make SecurityPlanet.com the resource consumers choose for unbiased and independent home security reviews. SecurityPlanet.com recently finished performing their assessments of the top rated security system companies in the state of Florida. Reviews of each state are conducted yearly and the top rated alarm system providers are ranked. Every security system company is evaluated on numerous areas including customer service, pricing and technology to name a few.
Florida is home to 19,057,542 residents. Based on the 2011 FBI Uniform Crime Report there are 671,200 property crimes every year. Consumers of Florida have security and safety on their mind and now have an impartial reference to assist them purchase the best home alarm system for their family. Response time and reliability are important areas to Florida consumers who were in the market for a home security system.
Gavin Anders from SecurityPlanet.com states, "The SecurityPlanet.com team learned that Florida residents were worried about reliability and the majority of residents preferred cellular-based services with a wireless security alarm mainly because there aren't any wires exposed outside the home. The staff at SecurityPlanet.com have seen a large interest in cellular home security systems because of the elevated reliabiliy and security."
FrontPoint Security is the top home security system company in Florida as reported by SecurityPlanet.com. FrontPoint Security is well-known for providing their customers with exceptional customer service and sustaining a good rating on the Better Business Bureau. FrontPoint Security's capacity to continue to keep an excellent customer service rating along with their cellular-based technology has made them a popular choice between Florida homeowners. Close to FrontPoint Security, the two other top rated home security providers are Protect America and ADT Security. Protect America pioneered the do-it-yourself or DIY home security system and has been in business for over 20 years. ADT Security is the clear leader when it comes to professionally installed home security systems. ADT Security furnishes their customers with brand name equipment and has several different plans and services to select from.
SecurityPlanet.com found that mobile features were an essential determining factor when Florida consumers were selecting a home alarm system. FrontPoint Security offers their customers with the cabability to remotely arm and disarm the home security alarm system as well as configure the security system to deliver text message alerts when events occur in the home. Moreover, wireless home security cameras present functionality for customers to remotely stream video right to an iPhone or Android device. Consumers of Florida can read more information on the top security system companies online at: SecurityPlanet.com - Best Home Security System
About SecurityPlanet.com
SecurityPlanet.com concentrates on delivering buyers with independent home security systems reviews. SecurityPlanet.com compares the features and services of the top rated home security providers so consumers can easily choose the best security system for their family. Shoppers will discover useful articles and tips on SecurityPlanet.com's home security blog to enable them to lead a safer and more secure lifestyle. Visit SecurityPlanet.com for the latest side by side comparisons and reviews of the top rated security system companies.