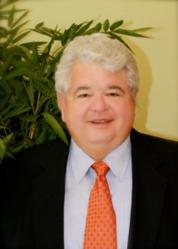 [I]t's discouraging to see that our state remains among the top five for the total number of car crash fatalities.
Stuart, FL (PRWEB) December 15, 2012
Florida car accident attorney Philip DeBerard, III said today that new federal stats showing a decrease in car accident fatalities in Florida in 2011 indicates a positive trend even though the state's highways are still among the most deadly in the nation.
The National Highway Traffic Safety Administration (NHTSA) said this week that the nation's number of fatal car accidents fell by 1.9 percent in 2011 compared to 2010. There were 32,367 traffic fatalities nationwide in 2011, the fewest since 1949, and 32,999 in 2010.
There has been a 26 percent decline in traffic fatalities since 2005, the NHTSA says.
Florida car accident fatalities matched the national trend with a 1.9 percent decline to 2,398 in 2011 compared to 2,444 the previous year, according to NHTSA figures.
But Florida still ranked third in the nation for the overall number of car accident fatalities behind Texas with 3,016 and California with 2,719. Pennsylvania was fourth with 1,286 and North Carolina ranked fifth, with 1,227 fatalities in car crashes in 2011.
"It's encouraging to see that Florida matched the national trend of fewer car accident fatalities year-to-year. I think the drop could readily be attributed to efforts to increase drivers' awareness of the need for seat belt use and the dangers of risky conduct, such as distracted driving, drunk driving and fatigued driving," said DeBerard.
DeBerard is the founder of the Stuart personal injury firm, Philip DeBerard, Injury Attorney, which provides legal help to car accident victims throughout South Florida and the Treasure Coast.
"At the same time, it's discouraging to see that our state remains among the top five for the total number of car crash fatalities," the Florida personal injury lawyer added. "This shows that our state needs to double-down in its efforts to combat the kind of careless and reckless driving that leads to too many deaths in car accidents.
"These efforts should include stepping up our public education campaigns, strengthening law enforcement and, ultimately, holding reckless drivers accountable through our criminal and civil justice system."
DeBerard added this his firm "will continue to tackle head-on such issues as distracted driving, texting while driving, drunk driving, fatigued driving, speeding and other types of careless and reckless driving that cause so many car accident deaths and injuries in Florida."
About Philip DeBerard, Injury Attorney
The law firm of Philip DeBerard, Injury Attorney, has provided professional and compassionate legal assistance to personal injury and accident victims in South Florida on the Treasure Coast since 1975. The firm's practice areas include car accidents, truck accidents, motorcycle accidents, product liability, medical malpractice, dog bite injuries, slip and fall injuries, swimming pool accidents and wrongful death claims. The firm represents clients throughout the South Florida communities of Stuart, Port St. Lucie, Okeechobee, Palm Beach and Vero Beach and across the state of Florida. The firm's office is located at 215 SW Federal Highway, #300, Stuart, FL 34994 (local phone (772) 286-1000). For more information, call (800) 299-8878 or use the firm's online contact form.