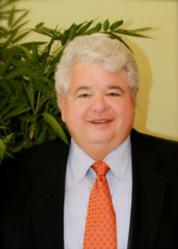 The truth is that certain types of medication can impair you the same as alcohol, causing drowsiness, blurred vision, slower reaction time and other effects.
Stuart, Florida (PRWEB) January 28, 2012
Florida injury attorney Philip DeBerard, III, today called for raising awareness about the dangers of drugged driving, which is a growing problem, according to a recent article in Prevention magazine.
According to the article (Prevention, December 2011), the number of drunk-driving deaths in the U.S. has fallen to record lows in recent years, but the number of car accidents involving potentially driver impairing (PDI) drugs has been on the "upswing."
As the article points out, the PDI category includes not only illegal drugs, such as marijuana and methamphetamines, but also over-the-counter and prescription medications, such as sleeping pills, tranquilizers, antidepressants and even cold and allergy medicine.
"We need to raise awareness about the grave danger of taking medication and getting behind the wheel of your car, even if you haven't consumed any alcohol and it is a prescribed medication," said DeBerard, whose Florida personal injury firm represents car accident victims throughout South Florida and the Treasure Coast.
"The truth is that certain types of medication can impair you the same as alcohol, causing drowsiness, blurred vision, slower reaction time and other effects," he said. "Drugged driving is just as reckless as drunk driving. It can lead to tragic car accidents and injuries."
The Governors Highway Safety Association (GHSA) shares DeBerard's concern. At its annual meeting in September, the GHSA issued a new policy that urged states to take a tougher stance toward drugged driving.
In particular, the GHSA called for states to create laws that provide separate sanctions for drug-impaired driving and to increase training for law enforcement officers to help them identify drugged drivers.
To support its position, the GHSA pointed to a National Highway Traffic Safety Administration (NHTSA) report that indicated that drug use reported by states among fatally injured drivers had increased by 13 percent between 2005 and 2008 (the most recent year for which data is available).
Florida does not have a separated drugged driving law. However, the state's DUI laws prohibit driving under the influence of "any chemical substance" or "any controlled substance" to the extent that "the person's normal faculties are impaired."
The Gainesville Sun recently reported that there are fewer than 400 certified drug recognition expert (DRE) agents in the state.
"When you consider the scope of the drugged driving problem, our state should classify it as a separate offense and certainly dedicate more resources to police to help them reduce and ultimately eliminate this threat to public safety," DeBerard said.
"We can also support more research into drugged driving to help improve field testing of drivers and define standards of impairment."
If a person causes a motor vehicle crash while impaired by a drug, including over-the-counter and prescription medication, they may be held legally responsible in a personal injury or wrongful death lawsuit, DeBerard said.
A lawsuit can help victims recover compensation for medical expenses, lost wages and pain and suffering, among other damages. Punitive damages may also be appropriate in certain drugged driving cases, the Florida accident attorney added.
"There's no excuse for driving while impaired by any drug," DeBerard said. "This type of careless conduct should never be tolerated."
About Philip DeBerard, Injury Attorney
The law firm of Philip DeBerard, Injury Attorney, has provided professional and compassionate legal assistance to personal injury and accident victims in South Florida on the Treasure Coast since 1975. The firm's practice areas include car accidents, truck accidents, motorcycle accidents, product liability, medical malpractice, dog bite injuries, slip-and-fall injuries, swimming pool accidents and wrongful death claims. The firm represents clients throughout the South Florida communities of Stuart, Port St. Lucie, Okeechobee, Palm Beach and Vero Beach and across the state of Florida. For more information, call (800) 299-8878 or use the firm's online contact form.
###