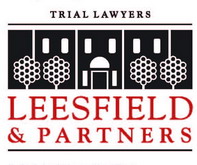 As a result of the severe brain damage caused by the accident, a 3 men, 3 women jury panel awarded Mr. Grant 15.4 million dollars for lost wages, medical care and pain and suffering. -- Thomas Scolaro
Miami, FL (PRWEB) June 21, 2011
Dwight Grant was a 22 year old handyman living and working in Ft. Lauderdale, Florida. According to the Florida Supreme Court Case 'Dwight Grant v. Matthew Lyons', Mr. Grant was a back seat passenger in a car stopped for a raised drawbridge when it was rear-ended by Matthew Lyons at a high rate of speed. Attorneys Thomas Scolaro and Carol Finklehoffe of Leesfield & Partners filed a lawsuit against Mr. Lyons because he was driving under the influence of alcohol at the time of the crash. Investigation revealed that Lyons blood alcohol level was .21. The legal limit in Florida is .08. As a result of the car accident, Dwight Grant sustained skull fractures, frontal lobe brain damage and facial fractures. He had corrective surgery to repair the fractures and was discharged after two weeks in intensive care. Following his release from the hospital, Mr. Grant developed a seizure disorder that is not controlled by medication. He is unable to resume work due to his uncontrolled seizures.
According to court documents, the defendant in the case alleged that although he was intoxicated, Mr. Grant's seizures could have been better controlled in the future had he been more compliant with taking his anti-seizure medications and had he been more compliant returning for follow-up medical appointments. What the defendant failed to realize was that Mr. Grant did not always take his medication because his frontal lobe brain damage caused him to be very forgetful. Experts at trial testified that the degree of brain damage and the location of the damage in the frontal lobe controlled his decision making processes and affected his short-term memory.
A 3 men, 3 women jury panel decided the case after 5 days of trial. The jury found that Mr. Grant was unable to return to work in any capacity and awarded Mr. Grant $2.7 million for past and future lost wages, $6.7 million for past and future medical care, and $6 million for past and future pain and suffering.
The case, entitled Dwight Grant v. Matthew Lyons, Lower Tribunal Case No, 07-015561 (03) was tried before Judge Mily Rodriguez-Powell in Supreme Court of Florida, Broward County, Florida.
About the Miami Personal Injury Law Firm, Leesfield & Partners, P.A.:
Leesfield & Partners prides itself in working to obtain the maximum compensation possible for clients. The firm is dedicated to handling cases involving personal injury, wrongful death, airplane crashes, motorcycle / moped accidents, car accidents, cruise line injuries, assaults, rapes, inadequate security, negligence, product defects, medical malpractice and nursing home abuse litigation. To contact the experienced trial lawyers of Leesfield & Partners call their Miami law office today at 800-836-6400 or click here for a free and full case evaluation. You can also visit the firm's website at Leesfield.com.

Online press release services provided by Toobular
###