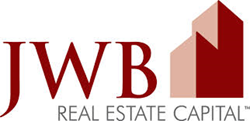 We've targeted our efforts towards the rental industry to provide above-average returns through investment properties
Orlando, FL (PRWEB) February 05, 2015
Upward growth in some areas of the housing sector in the U.S. is creating brand new opportunities for investment companies. The JWB company has now expanded its Florida real estate investments in Duval County in 2015 to capitalize on the current trends in the housing market at http://jwbrealestatecapital.com.
The demand for rental homes in the North Florida market has remained strong partly due to tourism growth and expansions of some employment sectors. The JWB company is now building more houses inside or near Jacksonville to provide its investment clients with even more ways to build a profitable portfolio.
"We've targeted our efforts towards the rental industry to provide above-average returns through investment properties," one JWB Group rep said.
While the JWB company is now expanding in Duval County, FL, a national program active this year is giving more investment clients the option of owning Florida rental properties. This program is open to investors with any level of real estate experience and returns are already averaging up to 14%.
"We own properties in many of the counties in North Florida and plan to continue expanding our property investments," said the rep.
The JWB company has built its reputation providing income streams to client one step at a time since the year 2006. Along with turnkey homes for sale, investments like REIT and stock alternatives are supplied to clients nationally. More information about new company strategies is available at http://www.jwbrealestatecapital.com/blog.
About JWBRealEstateCapital.com
The JWBRealEstateCapital.com company has increased its reach for statewide investments in the state of Florida this year. The company is now building more homes that are used as passive rental properties in Duval County. The JWBRealEstateCapital.com company owns homes in several key FL markets and provides investment solutions for adults nationwide each year.