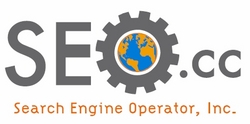 Fort Lauderdale, FL (Vocus) May 20, 2010
Florida SEO company, SEO.cc, is proud to be a platinum sponsor for the Florida Direct Marketing Association (FDMA) Annual Summit that will take place on May 20, 2010 at the Westin Hotel in Fort Lauderdale. Business leaders in Fort Lauderdale will be attending the FDMA summit to watch corporate case studies from South Florida Bank - Bank Atlantic, Xerox Global Services, and Pitney Bowes. Strategic sessions will include social media management on LinkedIn, Facebook, and Twitter,.and direct marketing strategies.
The day will begin with a presentation by Matthew Julian, Direct of Direct Response Marketing for Pitney Bowes, who will discuss the landscape, trends, and future of customer communications. Tom Triozzi from Bank Atlantic will follow Julian and deliver his insights on the latest trends on marketing and the community. The morning presentations will conclude with Susan Kelly, Vice President of Enterprise Marketing Services for Xerox Global, sharing her thoughts on understanding your customer to achieve loyalty and advocacy.
The afternoon's presentations and workshops will focus on the latest methods to engage customers with social media platforms like Twitter, Facebook and LinkedIn. Utilizing social media has quickly become an effective strategy to drive Internet traffic, increase branding and generate sales.
CEO of SEO.cc, Zach Hoffman, announced, "SEO.cc is proud to participate in the FDMA Summit along with business experts like Matthew Julian, Tom Triozzi, and Susan Kelly. Businesses will grow to the next level when implementing direct marketing and internet marketing strategies that have been proven to work." Hoffman went on to say, "SEO.cc is dedicated to providing South Florida businesses with educational platforms to learn about marketing services and the impact they can have on businesses large and small. Increases in sales and maximizing ROI doesn't just happen - effective marketing and management makes it happen - so supporting FDMA in their educational efforts seemed like a natural fit."
###