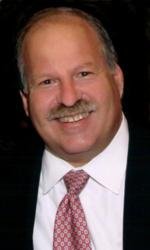 Franchise models are too limiting. I wanted something I could build and truly make my own, and I can do that with SearchMarketMe
Seattle, Washington and Ft. Lauderdale, Florida (PRWEB) April 03, 2012
Having built and sold seven different businesses, Jan Kaplan knows what to look for in an opportunity - and he found it in SearchMarketMe.
No stranger to success, Kaplan saw the growth occuring in internet marketing, and the massive shift in corporate expenditures away from traditional media and into online channels. As he investigated how he could position himself in the best possible way to be successful in internet marketing, he found SearchMarketMe, and immediately understood the desirability and scalability of the SearchMarketMe internet marketing business opportunity.
"It's a perfect fit," said Kaplan. "I was looking for a way to build an internet marketing business, and SearchMarketMe will help me do exactly that. Franchise models are too limiting. I wanted something I could build and truly make my own, and I can do that with SearchMarketMe."
"Jan certainly wasn't looking to 'buy a job,'" said Boyd Karren, SearchMarketMe's president & CEO. "Having built and sold seven different businesses, he was looking for the right opportunity to build a business in the fast-growing world of internet marketing. SearchMarketMe is the only scalable internet marketing business opportunity in the world, and Jan will be able to build and grow his internet marketing agency as he has his previous seven companies."
Kaplan began his training last week, beginning with the Accelerated Business Start-up Training Event, in which he received enhanced training in applying SearchMarketMe's unique business model, "The Money U," identifying and dominating industry niches, and the PREMIER selling system. Kaplan also benefitted from a special Network-wide training event which took place April 2, called "Contentpalooza," a series of five live webinars on content marketing.
"This is great," added Kaplan. "The training, the support, the Agency Owner Network, and the scalability of the opportunity all combine to make SearchMarketMe the clear choice for me."
ABOUT SEARCHMARKETME LLC
SearchMarketMe, LLC is a Seattle, Washington-based training and support organization that assists entrepreneurs in opening and operating independently-owned and independently-branded internet marketing agencies around the world. It developed the Money U business model for small marketing agencies and is the only scalable internet marketing business opportunity in the world. SearchMarketMe's 111 Agency Owners are located in North America, India, the Middle East and Africa. For more information about the Agency Owner program, visit SearchMarketMe's website and request the New Opportunity Overview.