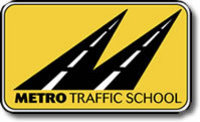 Due to budget restraints many school are dropping their driver's ed programs. We felt that this program is essential to educating teens on the importance of safe driving. With our program they can still receive discounts on their insurance for completing a certified and state approved drivers ed program
Florida (PRWEB) April 1, 2009
At a time of budget cuts, some schools are cutting driver's ed courses. A Florida traffic school called Metro Traffic School is one of the traffic schools filling the gap.
Traditionally, students have taken driver's education courses at school. Federal statistics reveal that about 60% of 16-year-olds who get their driver's license at that age learn to drive through public schools. But cash-strapped schools are cutting driver's education or scaling it back to a summer or after school program.
In response Metro Driving School created the 'Behind the Wheel Program.' "Due to budget restraints many school are dropping their driver's ed programs. We felt that this program is essential to educating teens on the importance of safe driving. With our program they can still receive discounts on their insurance for completing a certified and state approved drivers ed program," said Metro Traffic School Executive Director Anthony Lopez.
This program is for teen drivers who are new to driving and need driving lessons. The company also offers the first time driver course which is required by the state of Florida to get a license for the first time.
"We have driver's ed programs ranging from 1.5 hours to 6 hours. We also offer the complete program which includes 6 hours of behind the wheel training and 30 hours of classroom instruction. In order to qualify for an insurance discount the full program must be completed," said Lopez.
The traffic school provides an alternative to parents and teens who need driver's education courses but school is not an option. This could be because of budget cuts or the school offers classes at times that are inconvenient to their families.
About Metro Traffic School
Metro Traffic school is a nonprofit agency dedicated to providing excellence in driver safety education. Our relentless pursuit to deliver the highest degree of information for optimum driver safety is our commitment to our students. Metro Traffic school is approved by the State of Florida and the Department of Highway Safety Motor Vehicles to offer a full core curriculum for the DUI and Traffic School Programs.
Metro Traffic School has locations in Miami Dade County, Broward County and Palm Beach County Florida.
To learn more about [Florida driving school options call 1-800-901-DOTS or go to http://www.metrodrivingschool.com
###