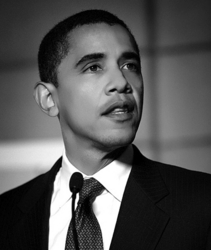 If you have health insurance right now, and you are happy with it, you can keep it.
Jacksonville, FL (PRWEB) October 26, 2008
November 4th America will finally take to the polls and elect the next president of the United States. Florida health insurance web, a free health insurance consulting service based in Jacksonville, said "after looking at the two candidates, and their position on health insurance we have decided to endorse Barack Obama for President."
The independent health insurance web site has held off on endorsing a candidate based on the health insurance issue. "I was hoping McCain might have changed his tax credit position, but it seems the current economic conditions are keeping McCain on the wrong side of the fence," said Moran.
The health insurance broker went on to say that "Barack Obama believes health insurance is a right to each American" He also believes that "Obama elected on November 4th will force health insurance companies to scramble to come up with better more affordable plans, before the new plans go into effect" "The net result of this rush to the marketplace is, lower priced premiums first, then better benefits and overall lower prices".
Morgan Moran also said that "if you are one of the 3 million in Florida without health insurance a vote for Obama will mean health insurance anyone can afford". Obama has touted his health plan often, which is similar to the Clinton Health care plan. Obama, speaking at the last presidential debate said "Health insurance is a right" something that every person living in America should have. He went on to explain his plan, "If you have health insurance right now, and you are happy with it, you can keep it." "If you want a better health insurance policy, the same policy that is available to Senator McCain, or myself; will be available to you." "We can do that because of all the people taking advantage of the same policy that prices will go down".
Moran, the health insurance broker said his endorsement is based on several health insurance issues, namely "Obama believes that the millions of Americans who can't take their children to a doctor when they get sick have that right" said Moran. Obama speaking in Iowa said "We now face an opportunity - and an obligation - to turn the page on the failed politics of yesterday's health care debates." "It's time to bring together businesses, the medical community, and members of both parties around a comprehensive solution to this crisis, and it's time to let the drug and insurance industries know that while they'll get a seat at the table, they don't get to buy every chair."
Find out more about the Obama endorcement, and the Obama health insurance plan on http://www.FloridaHealthInsuranceWeb.com
###