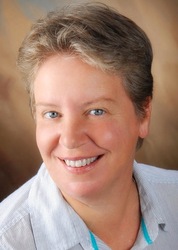 The Southwest Florida real estate market is changing constantly and our Canadian friends deserve to have the same up-to-date price and inventory information as Americans get
Cape Coral, FL (Vocus) November 17, 2010
Canadian homebuyers can now stay in constant communication with the homes for sale market in Southwest Florida and never miss important changes. Live information that may allow Canadian homebuyers to catch the next trend-in-the-making is now available in the form of live, visual charts for many neighborhoods of Southwest Florida from http://www.AskZenRealEstate.com.
"The Southwest Florida real estate market is changing constantly and our Canadian friends deserve to have the same up-to-date price and inventory information as Americans get," says Robin Speronis, owner/broker of Zen Real Estate.
Visitors to AskZenRealEstate.com will find 'live' real estate trend charts. Buyers may bookmark the page to watch the real estate market change or if buyers want more details they may subscribe to automatically receive weekly real-time market reports of their desired neighborhood for condominiums or single-family homes.
For more information or to chat with real estate industry expert and broker Robin Speronis via instant messaging, please visit http://www.AskZenRealEstate.com.
# # #