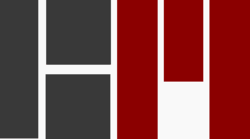 The Florida injury lawyers at Bernstein & Maryanoff represent clients who have been injured as a result of the negligence...
Miami, FL (PRWEB) January 24, 2013
The Florida injury lawyers at Bernstein & Maryanoff represent clients who have been injured as a result of the negligence, recklessness or the intentional conduct of others. The firm handles Florida personal injury lawsuits for clients that result from car accidents, other types of traffic accidents, nursing home abuse and premises liability cases among others. The attorneys at the firm hereby announce that they have successfully negotiated a settlement with regards to a Florida slip-and-fall lawsuit filed on behalf of an injured client. The specific terms of the settlement will remain confidential per the agreement of the parties involved.
Specifically, this Florida personal injury lawsuit was filed against two business entities on behalf of an individual female plaintiff. The case was filed in the Circuit Court of the 11th Judicial District in and for Miami-Dade County, Florida. The case was assigned a case number of 09-53046 CA (04) and it was assigned to the General Jurisdiction Division.
The lawsuit, according to the court documents that related to the case, alleged that the female plaintiff was lawfully on the premises of the defendants when she slipped and fell because of the presence of a loose rug. The plaintiff allegedly suffered serious injuries to her knee as a result of this fall, and she required extensive medical care to help her recover from this harm.
The court documents alleged that it was the responsibility of the defendants to maintain a safe premises, that the loose rug represented an unreasonably dangerous condition that either could have been removed or clearly warned against and that the defendants breached their legal duty owed to the plaintiff because of this failure to properly deal with this dangerous condition.
After the case was filed against the defendants but before the litigation phase of the case was completed, the parties were able to negotiate a settlement that provided consideration for the injured plaintiff with regards to the injuries and losses that she suffered. In return, the lawsuit that was filed against the defendants was dismissed. As stated above, the terms of the settlement are being kept confidential and the matter is now considered closed by all of the parties involved.
About Bernstein & Maryanoff
Bernstein & Maryanoff is a law firm comprised of Florida personal injury lawyers who have been serving as legal advocates for injured clients who have been wrongfully harmed in Florida slip and fall accidents, motorcycle accidents, drunk driver accidents, car accidents, trucking accidents, pedestrian accidents, bicycle accidents and other types of traffic accidents. The firm also handles cases that include Florida nursing home neglect and abuse, sexual abuse and other matters that require litigation in order to recover compensation on behalf of those who have been injured by negligent, reckless or intentional actions.
Contact Info
Bernstein & Maryanoff
Jack Bernstein
jack (at) bernsteinandmaryanoff (dot) com
305-253-1000
http://www.bernsteinandmaryanoff.com