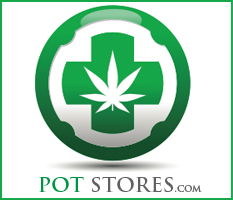 7 out of 10 Florida Voters Support Legalizing Medical Marijuana.
(PRWEB) June 30, 2013
Potstores.com reports that a statewide Florida-based organization called the People United for Medical Marijuana is currently lobbying in an effort to change Florida's state Constitution to permit the legal use of medical marijuana. According to an article in the June 30, 2013 edition of the Orlando Sentinel (http://articles.orlandosentinel.com/2013-06-28/news/os-medical-marijuana-john-morgan-20130628_1_ben-pollara-medical-marijuana-john-morgan) Chairman for the campaign United for Care and Orlando attorney John Morgan states that he has the completed petition ready for submission to Secretary of State Ken Detzner and plans to deliver it sometime during the first week of July. In addition, People United for Medical Marijuana has collected enough signatures--approximately 700,000--to be able to put the amendment on the general election ballot scheduled for 2014.
On June 29, 2013, the St. Augustine Record (http://staugustine.com/news/florida-news/2013-06-28-0#.UdCzTZz9VFs) reported that Jon Mills, a one-time Florida House Speaker, former Dean of the University of Florida's law school and constitutional expert, has been drafting the ballot over the past six months so that it holds up under scrutiny by Florida's conservative Supreme Court. However, many proponents of medical marijuana don't care how the legalization of pot for medical use is initiated. They just want it legalized to end their suffering.
This same St. Augustine Record article further comments that several Floridian residents diagnosed with ALS, or amyotrophic lateral sclerosis, have stated that by smoking marijuana, specifically dried buds cultivated from a type of pot plant called cannabis sativa L, symptoms such as severe breathing difficulties and debilitating muscle weakness improve greatly without producing the distressing side effects caused by synthetic medications. However, since medical marijuana remains illegal in Florida, people with ALS and other chronic diseases who grow marijuana for health reasons often have their homes raided, their plants confiscated and a charge of possession thrown at them.
One ALS sufferer and president of the FCAN (Florida Cannabis Action Network - http://www.flcan.org/) Cathy Jordan of Parrish, has been lobbying state representatives and senators to hear her story and the bill she proposes to legalize medical marijuana. According to FCAN's website, the bill is ready to be reviewed by Florida's Supreme Court, which is only the first step in the process of getting the bill on the ballot in November of 2014. Furthermore, if polls taken in January of 2011, which revealed 70 percent of voters in the state support amending the state constitution, the legalization of medical marijuana would be welcomed in the Sunshine State.
The Florida Cannabis Action Network thinks that an alternate method to the constitutional amendment desired by the People United for Medical Marijuana is preferable due to the necessity of enacting strict regulations that would prevent Florida from being overrun with physicians willing to jump on the medical marijuana bandwagon for financial reasons.
While the amendment has yet to be seen by Secretary of State Detzner and his fellow lawmakers, Potstores.com suggests that Florida's lawmakers take the time to consider the position that the majority of Floridians have concerning the legalization of medical marijuana, as well as those who suffer from chronic diseases.