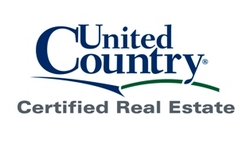 The auction method of marketing real estate was chosen by the seller after a lengthy discussion
Tallahassee, Fl. (PRWEB) May 7, 2008
Myers Jackson, CAI, AARE, CES, e-PRO, a licensed Florida real estate broker and real estate auctioneer, has been commissioned to conduct a Florida real estate auction for two luxury Tallahassee homes in Leon County, Florida. Jackson and his team from United Country Certified Real Estate Auctions will host the auction production on Saturday, June 14 at 1 p.m. Details on this Florida Real Estate Auction are highlighted online at Certified Real Estate Auctions web site.
"The auction method of marketing real estate was chosen by the seller after a lengthy discussion," said Jackson. "Auctions provide expediency to both buyers and sellers by creating a set auction date and also establish true market value through the competitive bidding process. In today's environment, luxury real estate auctions offer an aggressive advantage in the marketing process. Sellers have superior position in front of most mediums of advertising. Buyers are more apt to discover these Tallahassee homes for sale because of the proficient use of search engine strategies and well placed traditional media that only an auction marketing firm provides."
These luxury real estate properties are both located in prestigious Tallahassee neighborhoods. One property is a towering home on the hill in the esteemed neighborhood at Moore Pond. Located at 6438 Heartland Circle, this home provides every amenity. Great attention to detail is evident throughout with large spaces and eloquent finishes, and freshly remodeled living areas allow for relaxation and entertainment.
The second home that will be offered at auction is one of the finest Tallahassee homes in Golden Eagle. Located at 9146 Eagles Ridge Drive, this waterfront real estate opportunity will allow the buyer to spend time playing and relaxing on the lake. Eloquent tile flooring and open-air living are just part of this Arthur Rutenburg home, and the buyer will enjoy the serenity of the home's surroundings while golfing, boating or just relaxing in the comfort of this spacious residence.
Both of these Tallahassee homes provide the security and piece of mind that only gated access allows. Nestled in the heart of the best dining and shopping that the northeast offers, these homes are second to none in their league. Positioned just minutes away from Interstate 10 and just south of the Georgia border, the convenience of the properties' location is undeniable. When these parcels of real estate are offered on June 14, bidders will have the opportunity to submit their highest and best bids. Contracts will be written with a 10 percent buyer's premium added, and closings will occur approximately 30 days following the auction.
"The United Country marketing tools, which have been reaching buyers for decades, have enabled our company to build a buyer database currently totaling more than 300,000 buyers interested in purchasing property," said Mike Jones, CAI, GPPA, president of United Country Auction Services. "Coupled with United Country's industry-leading Web site that generates more than 1 million visitors each month, the marketing power will help us attract maximum participation - and an ideal outcome for seller and buyers - at this Tallahassee real estate auction."
Event news and details of this Florida Real Estate Auction featuring Tallahassee homes are available online. Myers Jackson can be contacted by calling 229-726-0065. United Country Real Estate is the only national real estate franchise system specializing in properties in and around the small cities and towns of America. Based in Kansas City, Mo., the company has been an innovator in rural real estate marketing since 1925. United Country supports more than 700 offices nationwide with a unique, comprehensive marketing program that includes the leading web site in the rural real estate market (http://www.unitedcountry.com ), proprietary real estate catalogs, an extensive buyer database and national advertising of properties to over 90 million homes a week. United Country has been named as a Top 25 Franchise by the Wall Street Journal and among Entrepreneur Magazine's Franchise 500®. In January 2007, the company introduced United Country Auction Services, becoming the nation's largest integrated network of traditional real estate agents and real estate auctioneers.
###