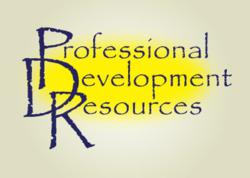 One of the responsibilities we take most seriously is providing the professionals we serve with quality continuing education in domestic violence and the prevention of medical errors in behavioral health
Jacksonville, Florida (PRWEB) October 01, 2011
Professional Development Resources has published several new continuing education (CE) courses that provide school psychologists with evidence-based practices for helping students with a wide variety of difficulties that can impact their school performance. Such difficulties can include not only learning disabilities and reading problems, but also behavior disorders like school refusal and antisocial behavior.
In the State of Florida, there are about 700 licensed School Psychologists. They perform such services as psychoeducational assessments, interpretation of aptitude and intelligence test results, prevention or amelioration of school adjustment problems, and counseling or consultation to students, parents and teachers. They are also trained to assist in the development and implementation of sound learning environments that facilitate the psychoeducational development of students.
Florida School Psychologists are required – as part of their biennial state licensure renewal – to earn 30 hours of continuing education in areas that will enhance their knowledge and skills in their practice specialties. Of those 30 hours, two are required in the prevention of medical errors in behavioral health care and two in the area of domestic violence. The latter is required before the end of every third renewal period, which – for most school psychologists – is on November 30, 2011. School psychologists are in a front-line position to detect the possibility of abuse in the children they see every day.
"One of the responsibilities we take most seriously is providing the professionals we serve with quality continuing education in domestic violence and the prevention of medical errors in behavioral health," says Leo Christie, PhD, CEO of Professional Development Resources. "These two courses – which licensed professionals in Florida are required to take – help assure the safety of the children and families we serve. The domestic violence requirement is intended to help psychologists maintain a high state of vigilance and recognize signs of possible abuse in the children they see. Prevention of medical errors in behavioral health is largely centered around the protection of confidential information and appropriate use of psychological procedures and instruments."
One of the company's newest CE courses that will be of particular interest to school psychologists is "Reading in the Brain," which provides a fascinating look into the brain processes that are used to identify words. It sheds a new light on dyslexia and helps clinicians develop effective literacy instruction. A second new course is "School Refusal Behavior: Children Who Can't or Won't Go to School." School refusal is a problem that is stressful for children, for their families, and for school personnel. This course breaks down the distinction between truancy and a number of psychological disorders that may cause a child to refuse to go to school, providing interventions that work.
Among the courses Professional Development Resources offers to school psychologists are:

About Professional Development Resources, Inc.
Professional Development Resources is a Florida nonprofit educational corporation founded in 1992 by licensed marriage and family therapist Leo Christie, PhD. The company, which is accredited by the American Psychological Association (APA), the Association of Social Work Boards (ASWB), the National Board for Certified Counselors (NBCC), the American Speech-Language-Hearing Association (ASHA), the American Occupational Therapy Association (AOTA), and the Commission on Dietetic Registration (CDR) of the American Dietetic Association (ADA) – as well as many other national and state boards – has focused its efforts on making continuing education courses more cost-effective and widely accessible to health professionals by offering online home study coursework. Its current expanded curriculum includes a wide variety of clinical topics intended to equip health professionals to offer state-of-the art services to their clients.
Contact:
Leo Christie, PhD, CEO
Professional Development Resources, Inc.
904-645-3456
http://www.pdresources.org/
###