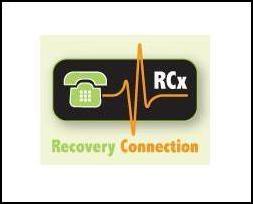 (PRWEB) April 16, 2007
Lakeview Health Systems, a successful drug rehab and Florida alcohol treatment center , has consistently introduced innovative and effective treatment methods for helping those on the path to recovery.
Lakeview remains one the top Florida Alcohol treatment center with unique gay & lesbian as well as Hispanic and Latino programs that have proven to be a beacon of light for those seeking special needs.
While information on all of Lakview's programs can be found at their new website http://www.lakeviewhealth.com their new program, concentrating on helping families recover from alcohol abuse is receiving praise from families nation wide. Lakeview's Family Recovery Program is a highly successful program that is receiving many praises from other Florida Alcohol treatment centers. The Family Recovery Program is now considered pivotal in the effectiveness of successful addiction treatment and the recovery process. The staff at Lakeview's Florida Alcohol treatment center understand that the disease of addiction and alcoholism is a family illness and that all members of the family and significant others have been directly effected. It's the belief at this advanced Florida Alcohol Treatment Center that the behaviors and feelings expressed over the years have created fertile ground for the birth of a dysfunctional family system or enabled one to continue to flourish.
Individuals abusing drugs, prescription medications or alcohol are rarely aware how their actions affect people around them. In most cases, they are too concerned with "feeding" their addictions to even care. When individuals arrive at Lakeview's Florida Alcohol treatment center they generally have no idea what it means to establish healthy boundaries, much less effectively support those choices. In some cases, a person may suffer from childhood traumas (emotional, sexual or physical) that have shaped their belief systems in ways still unfamiliar to them. The Florida Alcohol treatment center at Lakeview's state of the art campus developed the Family Recovery Program with these issues in mind and today it has become a vital program for helping individuals find the path to a healthy recovery.
The Family Recovery Program is a powerful four day treatment experience. The soothing natural backdrop of Lakeview's Florida Alcohol treatment center is the perfect location for family members and the recovering person, to explore the development of their family system. Core beliefs that function as the basis for decisions and behaviors will be challenged. The Florida Alcohol treatment center's professional staff will discuss the need for personal boundaries and how to communicate and cope with feelings when those boundaries are violated. At Lakeview's comfortable Florida Alcohol treatment center facility, every family member will identify their role within the family (wounded child, hero, lost child or scapegoat) and how that role manifests itself in their relationships.
Whether addressing codependency, learning to identify toxic from non toxic relationships, or resolving past traumas, the goal of the Family Recovery Program at Lakeview's Florida Alcohol treatment center is to assist families in becoming healthy individuals who learn to take responsibility for their behavior and support each other on their road to recovery.
http://www.Lakeviewhealth.com, the website for this premier Florida Alcohol treatment center, offers many more examples of how the Family Recovery Program is playing a large part in the recovery process.
# # #