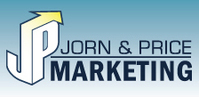 Ocala, FL (PRWEB) June 14, 2009
Introducing JP Marketing Florida, a Florida SEO Firm with competitive website design rates that does what it takes for companies to become highly visible on search engine results pages for targeted key phrases. Christian Jorn and Theodore Price have now joined forces with Christopher Boyd of the Boyd Development Company and are now offering effective custom website design and internet marketing solutions to companies that are serious about growth.
Jorn and Price Marketing Inc. have shown incredible results in the retail automotive industry.
"In the past 8 months, while my local competitors have been taking huge losses and some are closing their doors, I've sold my entire stock of problem inventory and for the first time in a long time I am enjoying a used car department that is quite profitable.
JP Marketing's Internet Marketing Campaign and our low pricing strategy has been directly responsible for the uptick in my used vehicle sales. We spend very little money advertising our pre-owned inventory other than our internet marketing efforts and about 72% of retail sales are coming directly from our internet presence."
Greg Waitcus
VP, Santa Fe Ford Alachua, FL
Christopher Boyd, of Boyd Development had this to say.
"I was surprised when I caught wind of JP Marketing's success in turning around a used car dealer in Gainesville FL. Car dealers are hurting tremendously right now and JP Marketing's achievements despite the industry's downturn caused me to take notice. I feel fortunate to have the opportunity to invest in a team of experienced professionals that gets it done right the first time."
Christopher Boyd, Boyd Development Company
JP Marketing Florida's chief officers and owners, Christian Jorn and Theodore Price, welcome Chris Boyd's intelligent insights and partnership into the company. JP Marketing sees a future that is very bright in an industry that is growing with no end in sight.
"Boyd Development Company is a wonderful asset to the North Central Florida community and is run by salt of the earth, God fearing men that anyone would be proud to be associated with. Christopher Boyd is a valuable addition to the JP Marketing team as Chris has a lifetime of valuable and successful business management experience. We are very excited to have him on board and look forward to a future that is very bright."
Christian Jorn, JP Marketing
JP Marketing Florida offers professional consulting and full implementation of custom web systems designed from the ground up for integration with our custom search engine optimization and link building campaigns. If you are looking for rapid growth for your Florida business, call us on (866) 319‐4745 or visit our website at MarketinginFlorida.com.
This release was written by Theodore Price of Jorn and Price Marketing.
Contact:
Theodore Price
Jorn and Price Marketing
(866) 319‐4745
http://marketinginflorida.com
sales(at)marketinginflorida.com
###