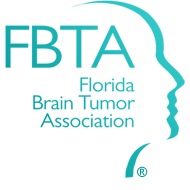 Boca Raton, Florida (PRWEB) December 30, 2011
The Florida Brain Tumor Association & Moffitt Cancer Center announce their Annual Brain Tumor Seminar called " Together in Hope". This event will take place on Saturday, January 21, 2012, from 7:30am-5:30pm. The full-day seminar will be hosted at the Moffitt Cancer Center in the Vincent A. Stabile Research Building located at 12902 Magnolia Drive,Tampa, Florida, 33612. In the north Tampa area, the venue is just adjacent to the Health Sciences Center at the University of South Florida.
This is a seminar for brain tumor survivors, families and health care professionals and people affected by the brain tumor disease. The event promises state-of-the art medical information and promises to empower survivors and families with knowledge and hope. The schedule includes time for interaction with renowned professionals and sharing experiences with others who are facing similar challenges. Consultations (fifteen minute set appointments) with a physician of your choice is an unique opportunity that can be found at all Florida Brain Tumor Association seminars and conferences.
This event is a must for anyone within the area who is in any way affected by brain cancer. For online registration, visit http://www.fbta.info
Event Highlights Include:

Consult Appointments with Physicians
Support Groups
Benign Brain Tumors
Low Grade Gliomas
AA3/Glioblastoma
Seizures/Medications
Chemotherapy Update
Radiation Effects & Affects
Life After Brain Tumor
Breakfast and Lunch Included
Guest Speakers include:
Nicholas Avgeropoulos,MD of MD Anderson Cancer Center, Orlando, Florida
Michele Alonso-Basanta,Md,PhD of University of Penn., Philadelphia
Erin Dunbar,MD of University of Florida, Gainesville, Florida
Peter Forsyth,MD of Moffitt Cancer Center,Tampa,Florida
Stuart Grossman,MD of Johns Hopkins Hospital, Baltimore, MD
Surbhi Jain,MD of Moffitt Cancer Center, Tampa, Florida
Margaret Booth-Jones, PhD of Moffitt Cancer Center, Tampa, Florida
Aileen J. Staller, ARNP- C of Moffitt Cancer Center, Tampa, Florida
Cheri Surloff,PsyD,PhD of Moffitt Cancer Center, Tampa, Florida
Mission of the Florida Brain Tumor Association:
. To provide hope, support and education to brain tumor survivors and their families
. To conquer brain tumors by funding research into their causes and cures
. To enrich the quality of life of those touched by brain tumor disease
The Florida Brain Tumor Association (FBTA) is a non-profit 501 (C) 3 not-for-profit organization
That is supported by the generous contributions of individuals, corporations & foundations.
http://www.fbta.info OR sshetsky(at)fbta(dot)info
###