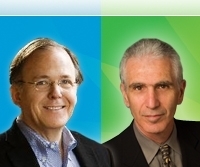 "The students of Florida are the real winners in this incredibly innovative project. This is a genuinely groundbreaking approach to linking teacher quality, leadership quality, and student achievement." - Dr. Douglass B. Reeves
York, PA (PRWEB) February 22, 2011
Learning Sciences International working in partnership with Mifflin Harcourt's (HMH) Educational Consulting Services group and The Leadership and Learning Center to provide Florida educators with full access to Dr. Robert Marzano's Art and Science of Teaching Causal Teacher Evaluation system and Dr. Doug Reeves' Leadership Performance Matrix as they review, develop and implement new evaluation systems. Learning Sciences International and The Leadership and Learning Center have worked extensively to articulate the Marzano teacher evaluation model and Reeves' principal evaluation model for aligned focus on raising student achievement and teacher effectiveness.
"The Florida Department of Education has selected the leading-edge model for teacher evaluation that embodies the contemporary research and effective practices," said Learning Sciences International CEO, Michael Toth. "Developed from extensive research, the Art and Science of Teaching Causal Teacher Evaluation Model provides districts the tools and practices to empower teachers to measurably improve student learning. The model helps districts to implement a rigorous and systematic process for supporting teacher growth, development and evaluation to the benefit of the children in Florida's public schools. This really sets Florida apart as the national leader in providing their school districts with the best contemporary research and practice for teacher evaluation."
Dr. Robert Marzano, researcher, author and CEO of Marzano Research Laboratory, "I am honored by the Department's selection, and will work closely with my partner, Learning Sciences International, to serve the needs of Florida's districts with our model that incorporates contemporary research in effective teaching practices, the development of expertise over time and the key concept of deliberate practices to districts' teacher evaluation systems."
"Florida's teachers are absolutely vital in ensuring our students are well prepared for their futures," said Florida Education Commissioner Dr. Eric J. Smith. "I'm excited that we have begun our work with these national leaders and that our local school districts will be able to use their expertise to help build the types of comprehensive evaluation systems that will provide meaningful feedback to teachers while gauging their effectiveness in a fair manner."
"By combining the research and services from The Leadership and Learning Center and Learning Sciences International, HMH Educational Consulting Services is able to offer Florida an unprecedented holistic solution that is aligned to state legislative and regulatory mandates, and also supports key priorities within the Race to the Top initiative," said Senior Vice President of HMH Educational Consulting Services Dave West.
The Leadership Performance Matrix was developed by The Leadership and Learning Center's founder Dr. Douglass B. Reeves. Commenting on the partnership with The Florida Department of Education, Reeves said, "The students of Florida are the real winners in this incredibly innovative project. This is a genuinely groundbreaking approach to linking teacher quality, leadership quality, and student achievement. Teachers will be active participants in contributing to the continuous improvement of professional practices. School leaders will not only participate in evaluating teachers, but also, themselves, be part of interactive evaluations. Most importantly, this changes teacher and leadership evaluation from a 'penalty and reward' system into a 'learning system' in which the primary purpose is the improvement of professional practice and student performance."
About Learning Sciences International
LSI is a premier provider of research-based practices, professional development, and robust evaluation models and tools and is a partner of Dr. Robert Marzano for implementation of his newh teacher evaluation model. LSI also provides exclusive electronic access to a fusion of research-based frameworks, content-rich professional development, and collaboration tools in its powerful iObservation platform. The far reaching capabilities of iObservation engages teachers and leaders in a continuous systematic process of observations and feedback by which teachers and leaders are able to identify and develop instructional practices to maximize student achievement gains.
Visit: MarzanoEvaluation.com and iObservation.com
###