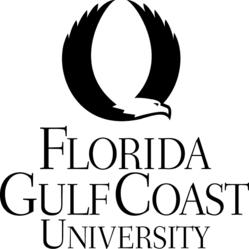 We hope the program will reduce the need for cars on campus and contribute to our sustainability efforts.
Fort Myers, FL (PRWEB) July 31, 2012
Florida Gulf Coast University and Enterprise Rent-A-Car partner to offer car sharing services through WeCar by Enterprise. Available to students, faculty and staff, WeCar by Enterprise is a membership-based, automated car rental option that offers a sustainable, efficient and cost-effective transportation alternative to the FGCU community. Registered members have access to two vehicles, a Ford Fiesta and Kia Soul, which will be available in Parking Lot 5, adjacent to the Cohen Center beginning Aug. 15.
"We are working with WeCar to bring an affordable transportation option to our students and faculty," said Kathleen Crawford, sustainability coordinator. "This initiative provides students with additional transportation options, even if they don't have a vehicle on campus. In fact, we hope the program will reduce the need for cars on campus and contribute to our sustainability efforts."
Students (18 and older) are eligible for membership in WeCar, which offers around-the-clock access to hourly, daily and overnight rentals. WeCar allows members to maintain the benefits of a personal car while only paying for the vehicle when it is being used. Campus car-sharing programs are especially popular with students because they provide a solution to car rental age restrictions, as well as financial concerns associated with having a car on campus.
Members reserve a vehicle online, then access the vehicle using a membership card and return it to the same location. Fuel, basic physical damage to the vehicle and state-required liability protection are included in the standard rate plan. FGCU students, faculty and staff with a credit card and valid driver's license can sign up for the program at http://www.wecar.com/fgcu. Applications are now being accepted.
"WeCar provides students at FGCU with a low-cost, convenient transportation solution located right on campus," said Ryan Johnson, assistant vice president, WeCar and Rideshare for Enterprise. "Our car-sharing program is sustainable, totally automated and efficient mobility that can help alleviate parking and transportation challenges across the United States."
WeCar by Enterprise operates car-sharing programs on more than 50 college campuses throughout the United States and Canada, as well as corporate, government, military and downtown programs throughout the U.S. Organizations interested in WeCar can learn more at http://www.wecar.com, and additional information about WeCar is available by following @WeCar on Twitter.
Florida Gulf Coast University is dedicated to providing a student-centered learning environment that offers the highest quality educational opportunities for the development of the knowledge, insights, competencies, and skills necessary for success in life and work. Call us at 1-800-590-3428 or visit our website at http://www.fgcu.edu.